District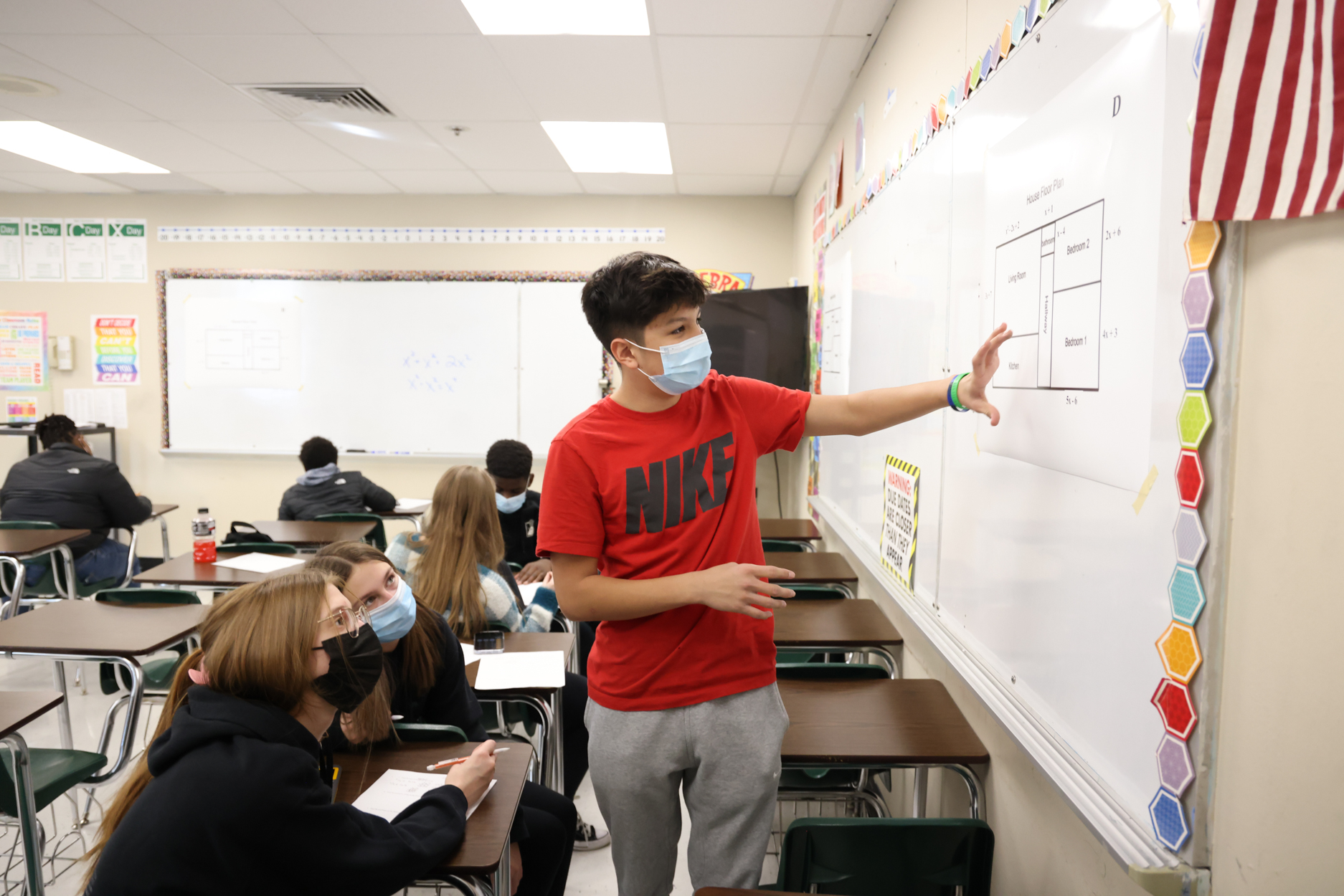 Students in Brooke Callan's Algebra 1 class at Pattonville High School did a creative assignment to learn more about using polynomials.
"I hung up large blueprints of house designs around the classroom and students had to find the perimeter and area of the different rooms."
District
Dear Pattonville families and staff,
I'm writing to update you on a few things. First, I want to acknowledge and thank our staff members who have done a tremendous job keeping our schools open and operating at a high level despite the significant spike in COVID-19 cases in our schools. Our staff members are stepping up to cover classes on their plan time, and other staff are filling in where we have gaps due to illness. I've never been prouder of our staff for their fortitude, perseverance and care during this difficult time. Below is some other important information to know.