District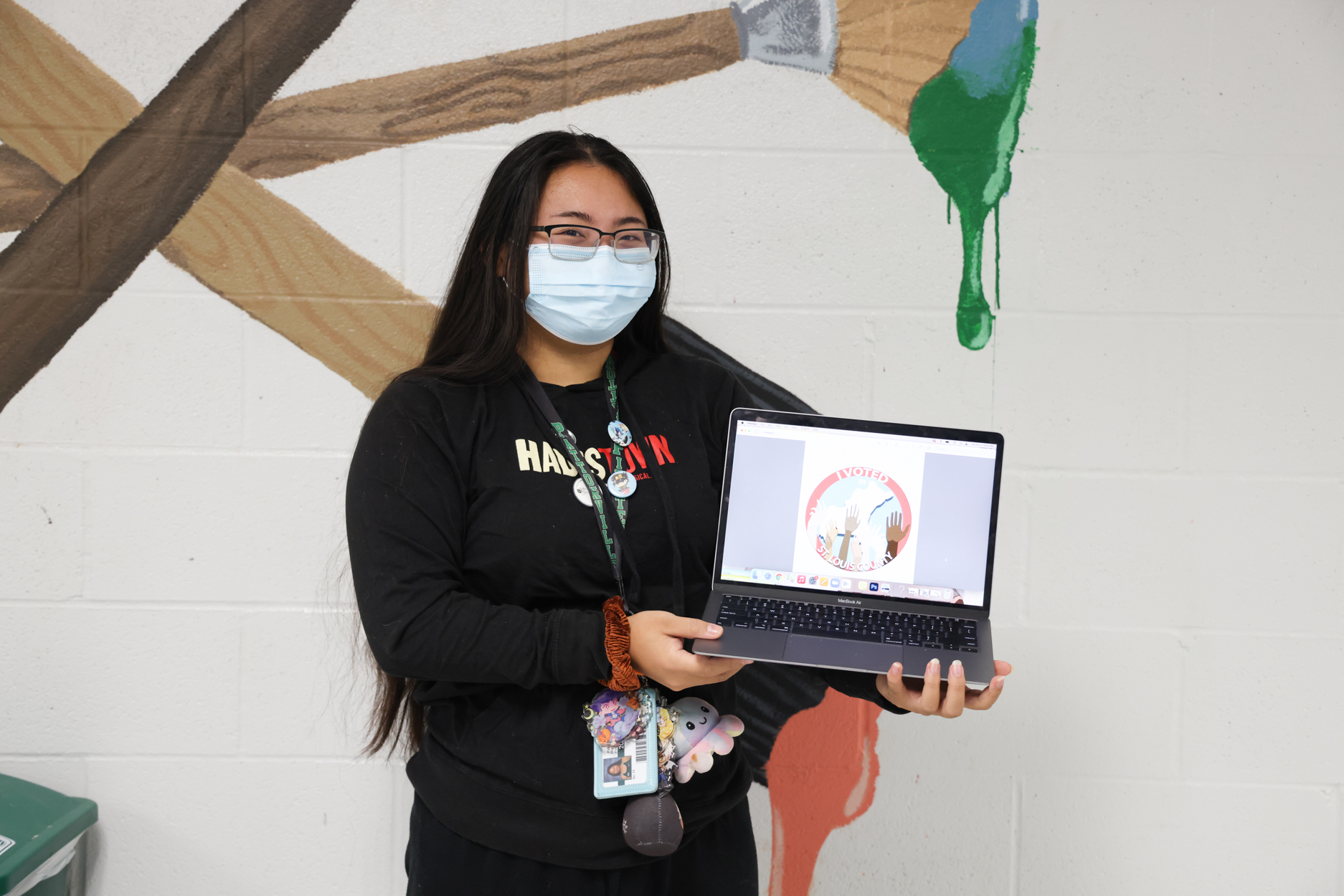 Pattonville High School junior Tara Wang has been announced as a semifinalist in the "I Voted" sticker contest hosted by the St. Louis County Board of Elections in partnership with the St. Louis County Library. 
Wang's artwork was chosen as one of the top three designs in the 9th-12th grade category by the judging panel meaning the artwork will move on to the public voting on Nov. 5. 
She completed her design as part of an optional assignment in Kelli Dornfeld's Graphic Design 1 class.