Category:

District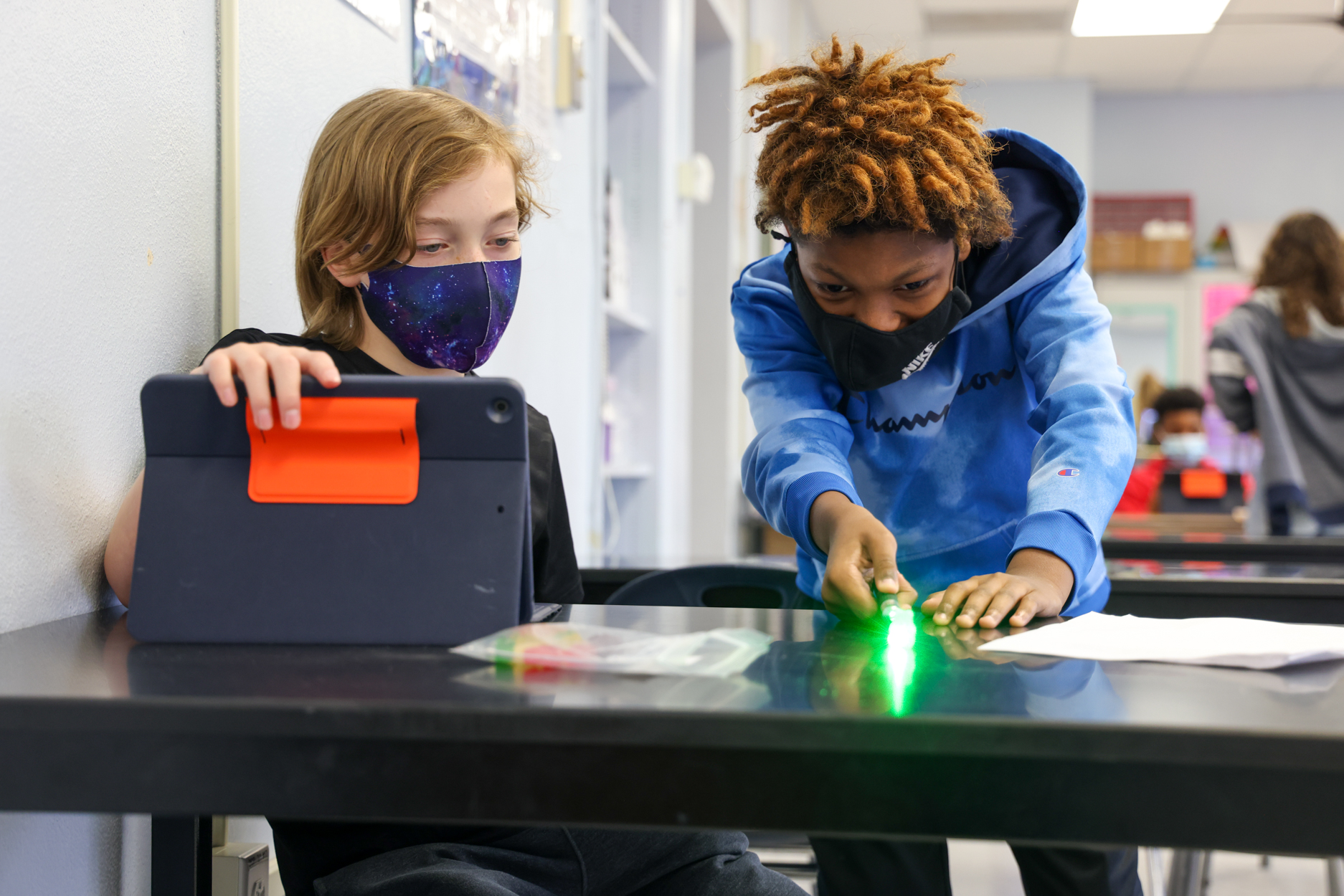 You can't play with your food, but there's no rule about learning with it. Students at Rose Acres Elementary School, Holman Middle School and Pattonville High School all used food as part of lessons today.
Category:

District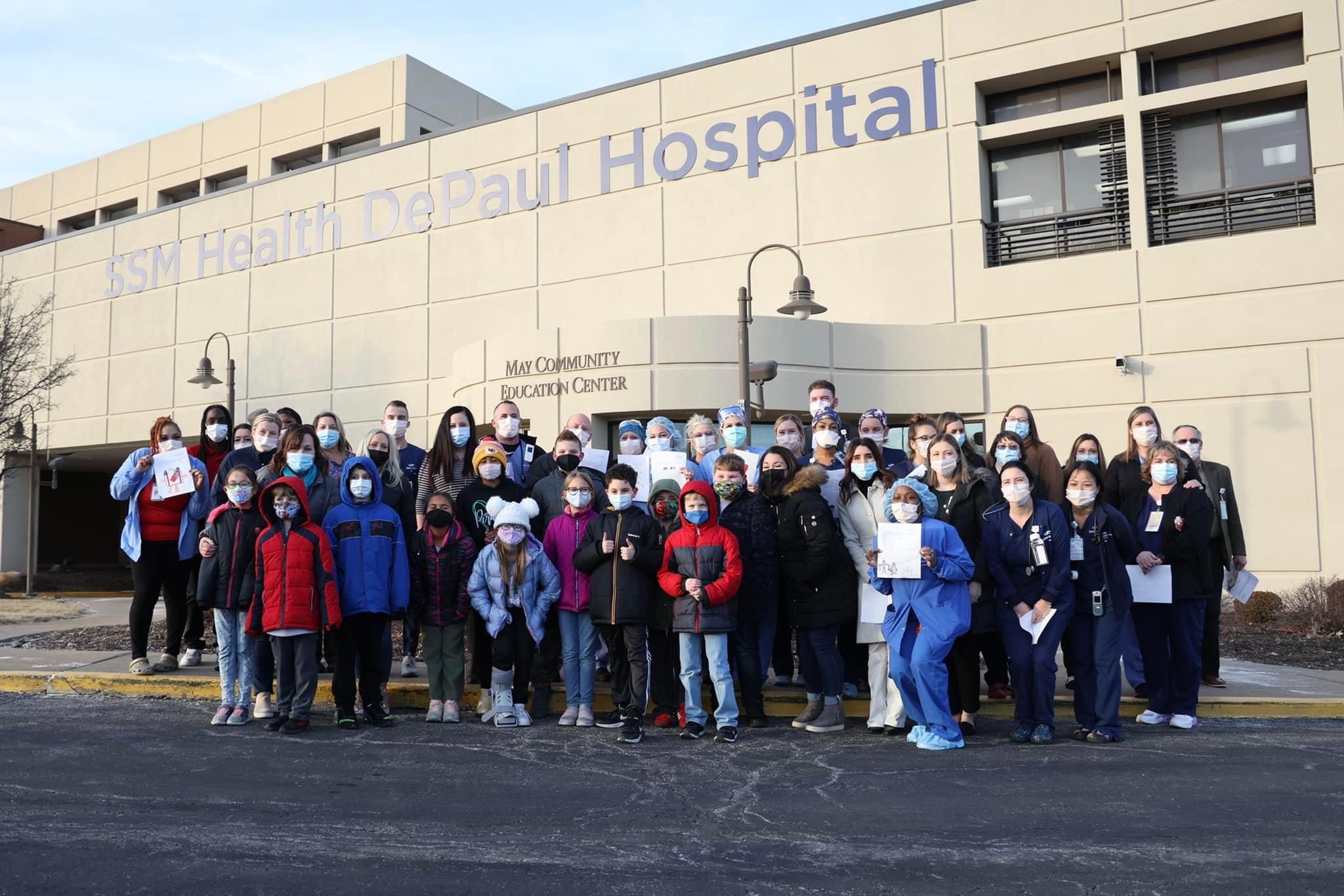 Fourth grade students from Rose Acres Elementary delivered thank you letters to health care workers at
SSM Health DePaul Hospital - St. Louis on Monday, Jan. 25, 
after school. They chose to write letters of gratitude to health care workers for a class project as part of a month of kindness and practicing their letter writing skills. Their fourth grade teachers are Grace Burgos, Kirstie Hummert and Mary Spitzmiller.
Category:

District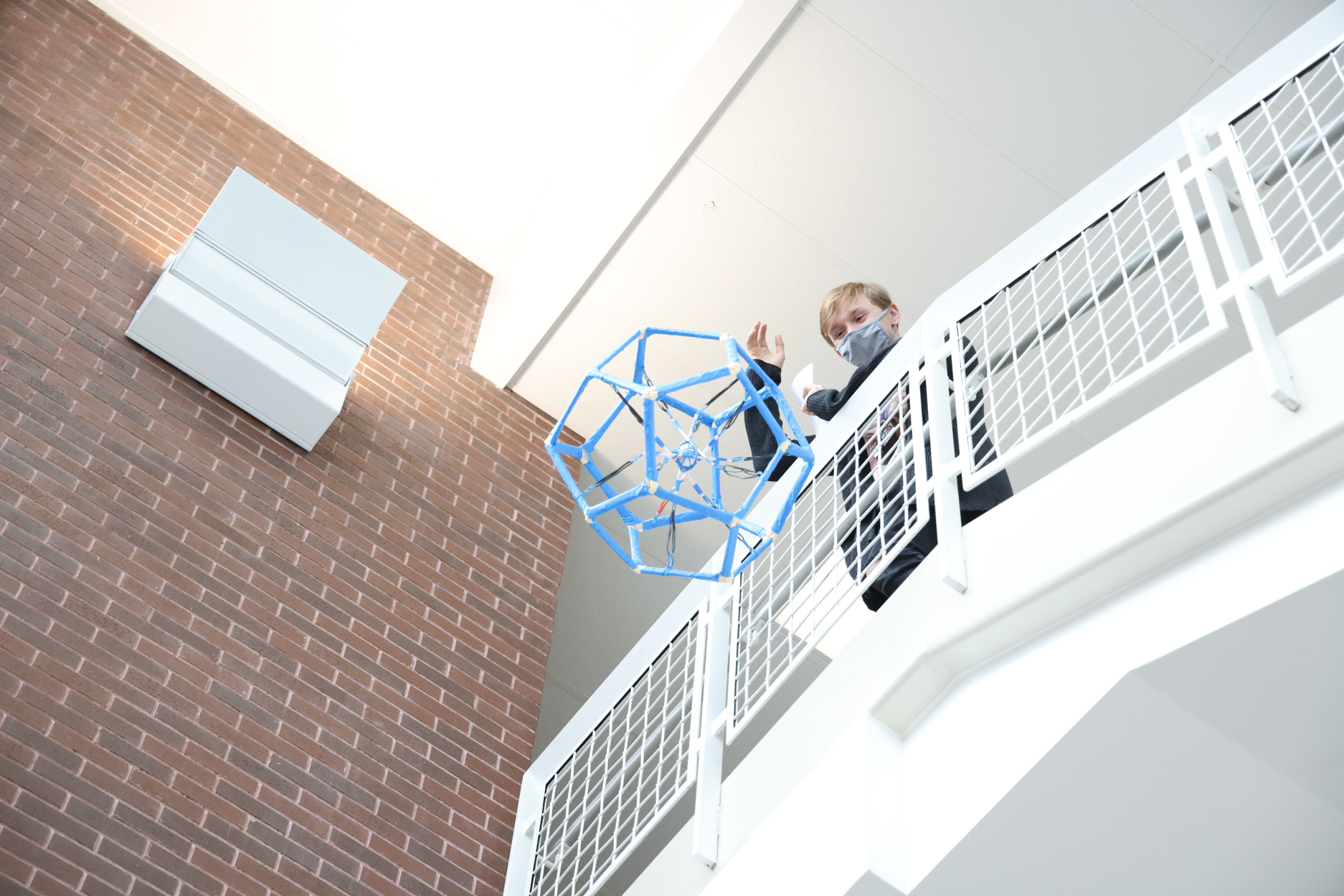 Junior Lucas Gerst constructed an "airbag" type contraption using momentum and impulse concepts he learned in Erin Mulanax's Physics class. 
The purpose of the lab was to protect an egg from cracking or breaking when dropped from the top of the stairs to the swimming pool spectator area. 
Gerst spent two full nights working on his design.
"I was a little scared the egg might slip out of the protective pyramid I built, but it was fine and everything stayed together," he said. 
Gerst and Bartholomew (that's what he named his egg) earned all 15 points for passing the "airbag" test. 
Category:

District
Dear Pattonville families and staff,
I'm writing to update you on a few things. First, I want to acknowledge and thank our staff members who have done a tremendous job keeping our schools open and operating at a high level despite the significant spike in COVID-19 cases in our schools. Our staff members are stepping up to cover classes on their plan time, and other staff are filling in where we have gaps due to illness. I've never been prouder of our staff for their fortitude, perseverance and care during this difficult time. Below is some other important information to know. 
Category:

District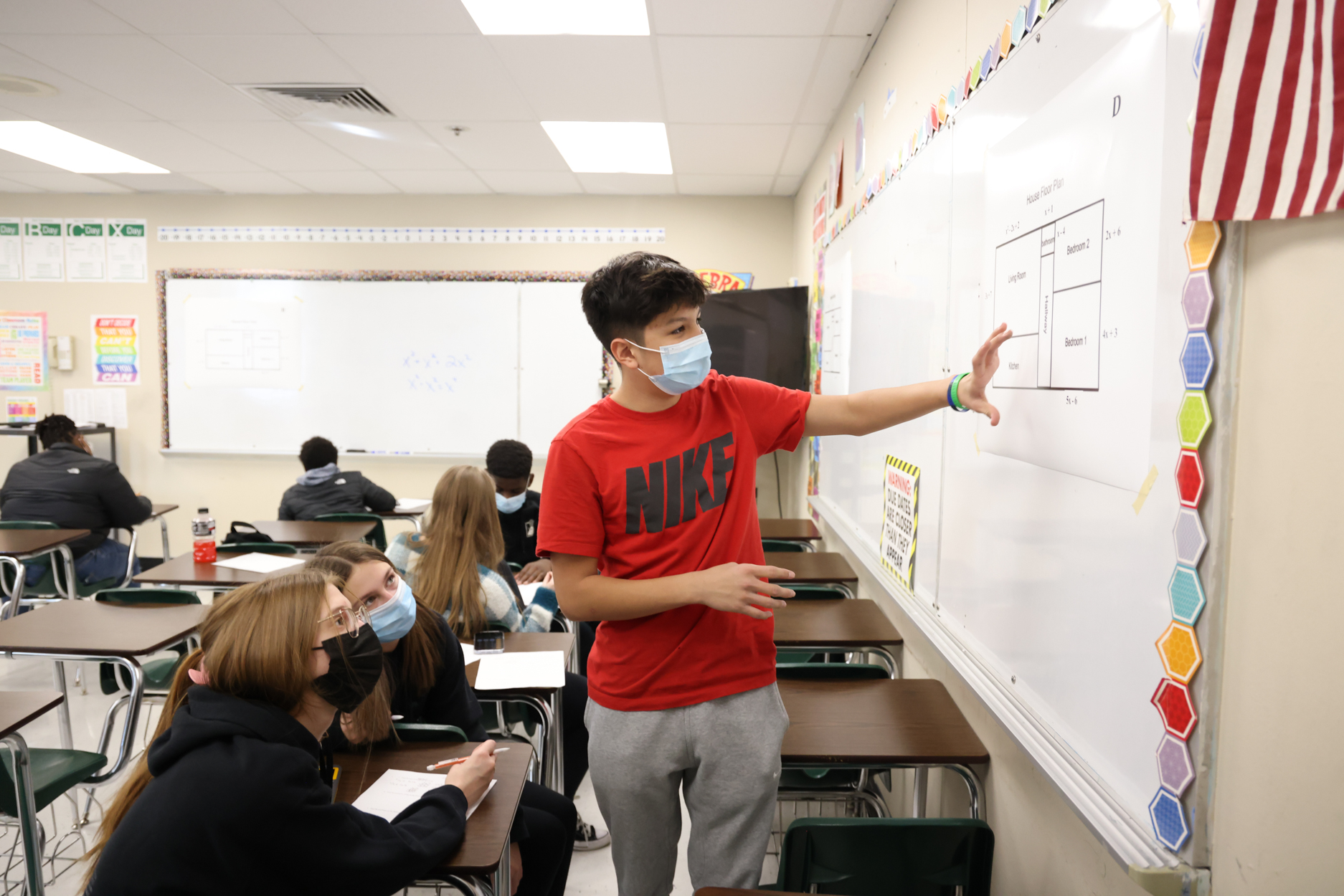 Students in Brooke Callan's Algebra 1 class at Pattonville High School did a creative assignment to learn more about using polynomials.
"I hung up large blueprints of house designs around the classroom and students had to find the perimeter and area of the different rooms."
Category:

District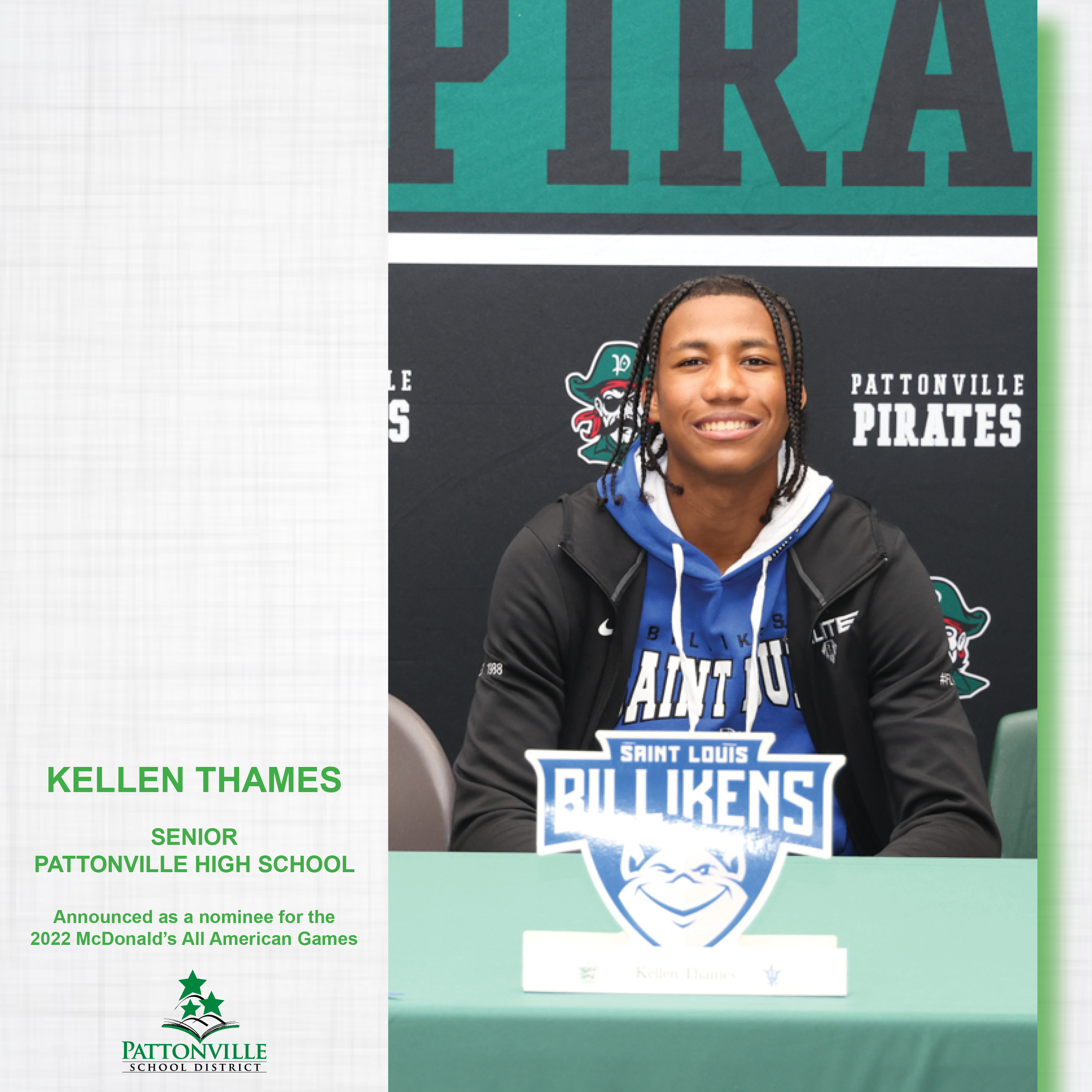 Pattonville High School senior Kellen Thames was announced as a nominee for the 2022 McDonald's All American Games in Chicago. The annual event is expected to return to the court in 2022 following a two-year absence due to the pandemic. The 45th anniversary of the game will be played at Wintrust Arena in Chicago on March 29.
Thames, who signed to play basketball with Saint Louis University, is averaging 22.6 points per game this season for the Pirates, along with being an area leader in assists (3.60), rebounds (7.80) and steals (3.20). Pattonville is currently 8-8 on the season which includes a win over Rock Bridge in the Norm Stewart Classic that was broadcast on ESPN3.