Category:

District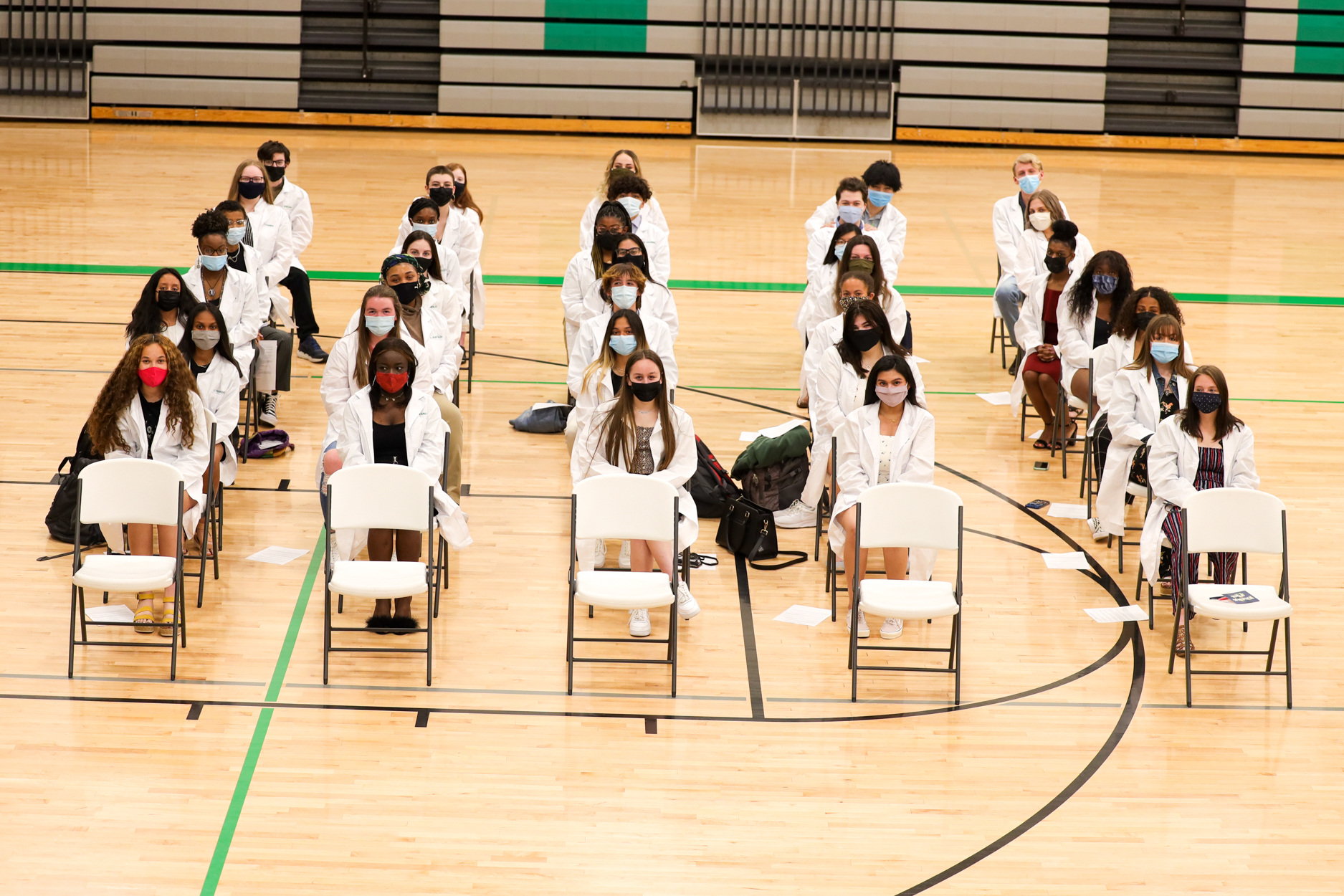 The Pattonville High School Biomedical Sciences White Coat Ceremony was held on Thursday, May 13, in the Pattonville High School main gym to recognize students who have successfully completed coursework in Pattonville's nationally certified biomedical sciences program. Due to physical distancing needs, only students receiving their white coats were recognized in-person. 
Third-year students received a special white laboratory coat with their name embroidered on it. Second-year students had their names read out loud and will receive a biomedical department T-shirt and fourth year students will get their own laboratory notebook. 
The 36 students to receive their white coats during the live event were: Alexander Arias Hodarnau, Emily Barrier, Lauren Barton, Julia Blankenship, Dominique Bradshaw, Lauren Brawley, Lilly Buehrle, Isaac Bunton, Loudin Cato, Delani DeCarlo, Tamia Dockett, Sarah Etwaroo, Esther Gbloesse, Bryant Giang, Dylan Gietl, Tate Holt, Rozella House, Chloe Kerwin, Abigail Lewis, Lauren Marsala, Ponon Masokano, Alondra Mendez, Raizel Mendoza, Christina Ngo, India Reed, Natalie Reyes, Hailey Rice, Lucy Ridings, Melanie Rivera Nunez, Noah Rosebaugh, Savannah Sowell, Jasmine Taylor, Gabrielle Turner, Diana Urbina, Madison Wegel, Keilah Wilkes.