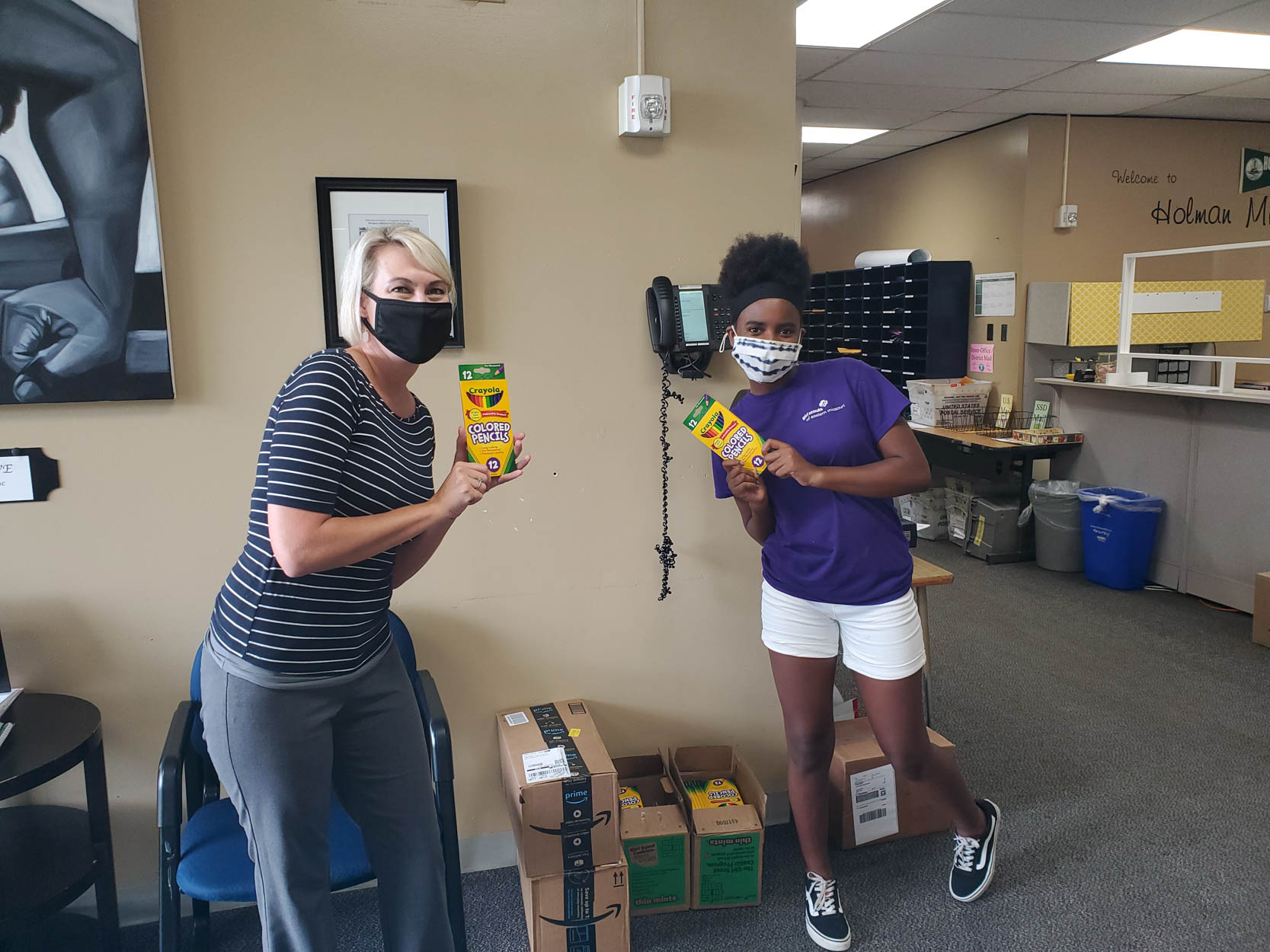 Holman Middle School sixth grader Caitlin Evans decided to collect school supplies for students in need for her Girl Scout Bronze Award project. The Girl Scout Bronze Award is the highest award a Girl Scout Junior can earn. Girls work to complete a service project that can either directly benefit the Girl Scout community or the girls' local community or neighborhood.
Her original idea was to collect school supplies for Drummond Elementary teachers, but it expanded to include Holman Middle School after she overheard that art teacher Ms. Montie Richter was in need of some more art supplies for her students. Evans and her mother recently showed up to Holman with two giant boxes of colored pencils.
"I just found out that Caitlin was so sweet and thoughtful to bring a large donation of colored pencils to Holman for the art students," Richter wrote in an email. "I am so thankful for the generous and thoughtful act of kindness. This truly melts my heart."
She collected enough cash to donate 100 boxes of colored pencils to Holman, and 150 white boards to Drummond along with notebooks, erasers, pencils, crayons, paper, folders, scissors, markers, highlighters and ink pens.
Evans is in Troop 4717 and received help on her project from her leaders Mary Hutchinson-Richardson and Doris Hunt and her older sister, Chelsea Evans.
Caitlin and Chelsea will start working on ideas for their Silver Award project soon.