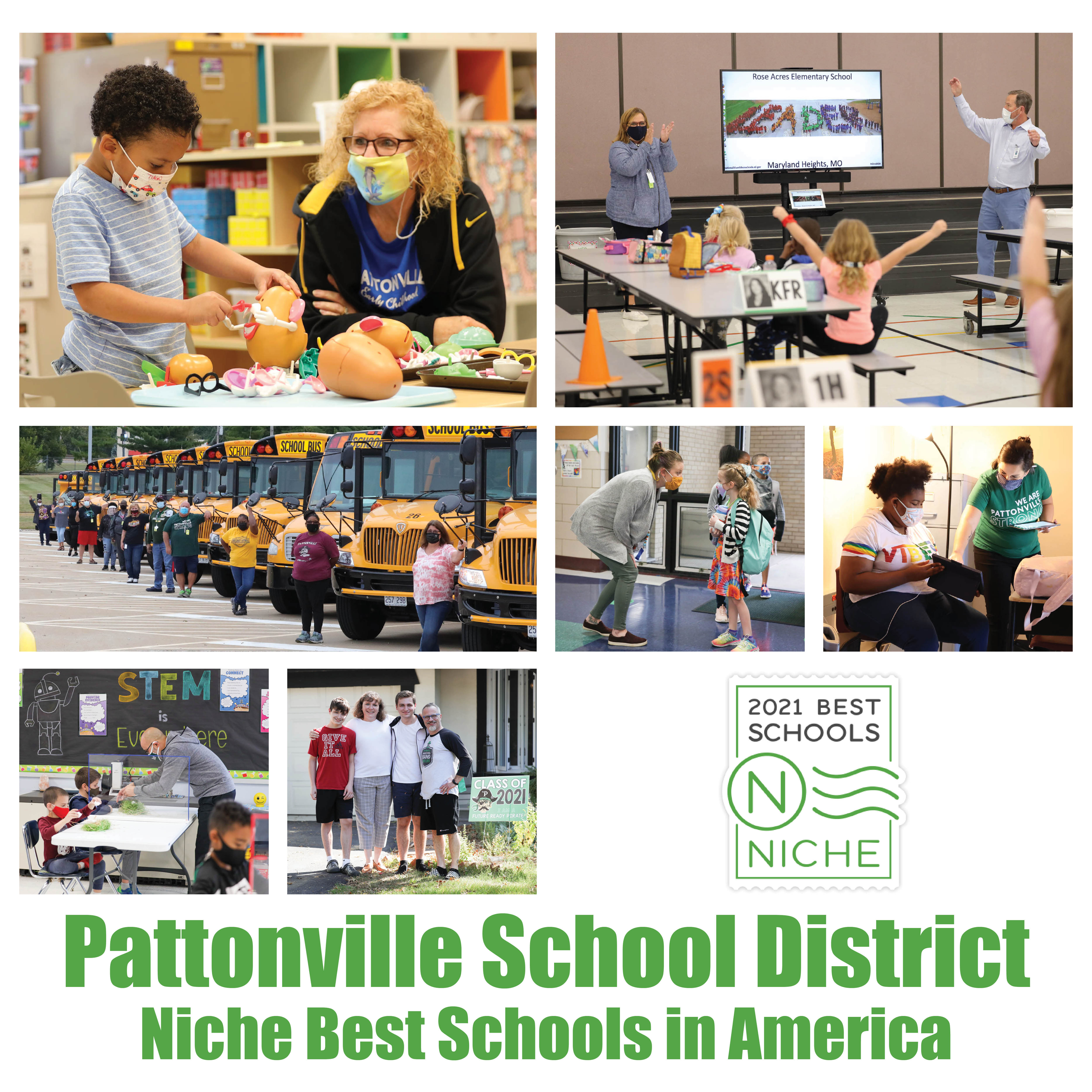 Out of more than 450 public school districts in Missouri, Pattonville is ranked No. 9 among the Best Public School Districts on Niche.com's 2021 Best Districts in America list.
Nationally, Niche ranks Pattonville in the Top 4% of districts (No. 451 out of 10,760). In Missouri, the district is also ranked 
No. 1 for Most Diverse School Districts, 

No. 2 for Best Places to Teach

No. 9 for Districts with Best Teacher
Niche is an online service that ranks private and public schools and districts based on dozens of statistics and opinions from students, parents and staff. Pattonville earned an overall grade of A from Niche, with grades ranging from A- to A+ in the following categories: academics, college prep, clubs and activities, diversity, health and safety and teachers. 
Find out more at http://bit.ly/psdniche2021