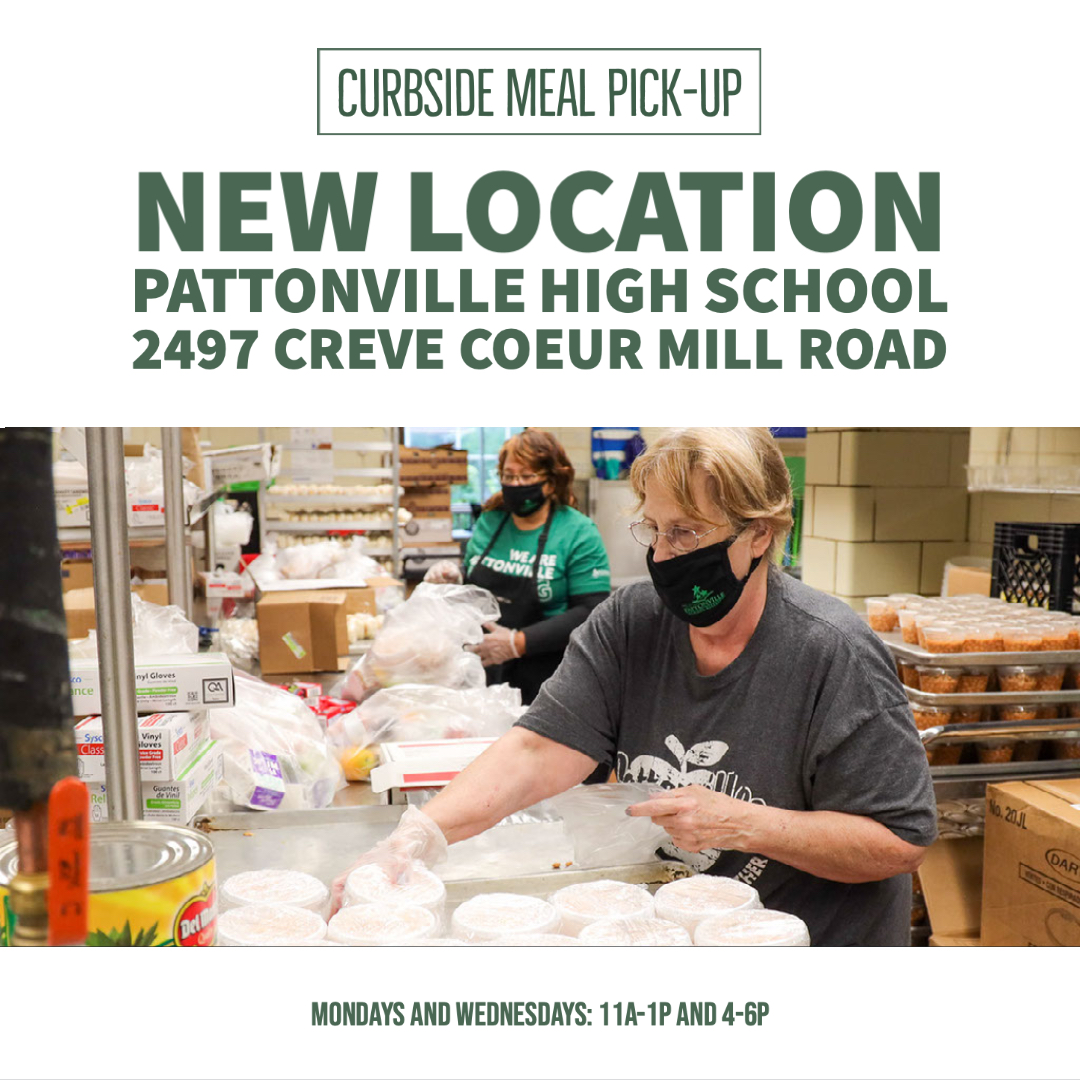 Pattonville School District is providing free meals to all children 18 and under and will continue as more students return to in-person learning. Starting Oct. 12, the curbside meal pick-up site will relocate to Pattonville High School under the bridge (2497 Creve Coeur Mill Road, Maryland Heights, Missouri, 63043). Pick-up times are Mondays and Wednesdays from 11 a.m. to 1 p.m. and 4 to 6 p.m.
Pattonville School District will continue offering the U.S. Department of Agriculture (USDA) meal program the district offered over the summer until Dec. 31 or until funding runs out and will extend the program to students returning to classrooms. The free meal service is open to all children 18 years of age and under. No ID or paperwork is required to participate.
Students in preschool through eighth grade (PreK-8) who return to the classroom for phase 2 of in-person learning will receive a free breakfast and lunch each day they are in school. 
Families of Pattonville students can also still pick up free meals distributed by the district's food services staff. Distribution takes place on Mondays and Wednesdays (excluding holidays) from 11 a.m. to 1 p.m. and 4 to 6 p.m. at Pattonville High School.
Two breakfasts and lunches will be available on Mondays, and three breakfasts and lunches will be available on Wednesdays at the high school. Reheating instructions, fruits, vegetables, milks and juices will be provided by Pattonville's food service department.
Menus
View Pattonville's breakfast and lunch menus
When arriving by car please:
Write the number of children you are picking up meals for on a large sheet of paper and place it on your dashboard.  

Stay inside your vehicle and open your trunk to allow staff to place the bags directly inside your car.  

If you walk to one of the sites, staff will help you while maintaining the six-foot social distancing requirement. Please wear a mask while visiting the pickup location.
If you have deposited money into your child's lunch account, you can submit a lunch account refund request to This email address is being protected from spambots. You need JavaScript enabled to view it. or leave it in their account for when students return to school.
For more information, contact the Pattonville food services department at This email address is being protected from spambots. You need JavaScript enabled to view it..