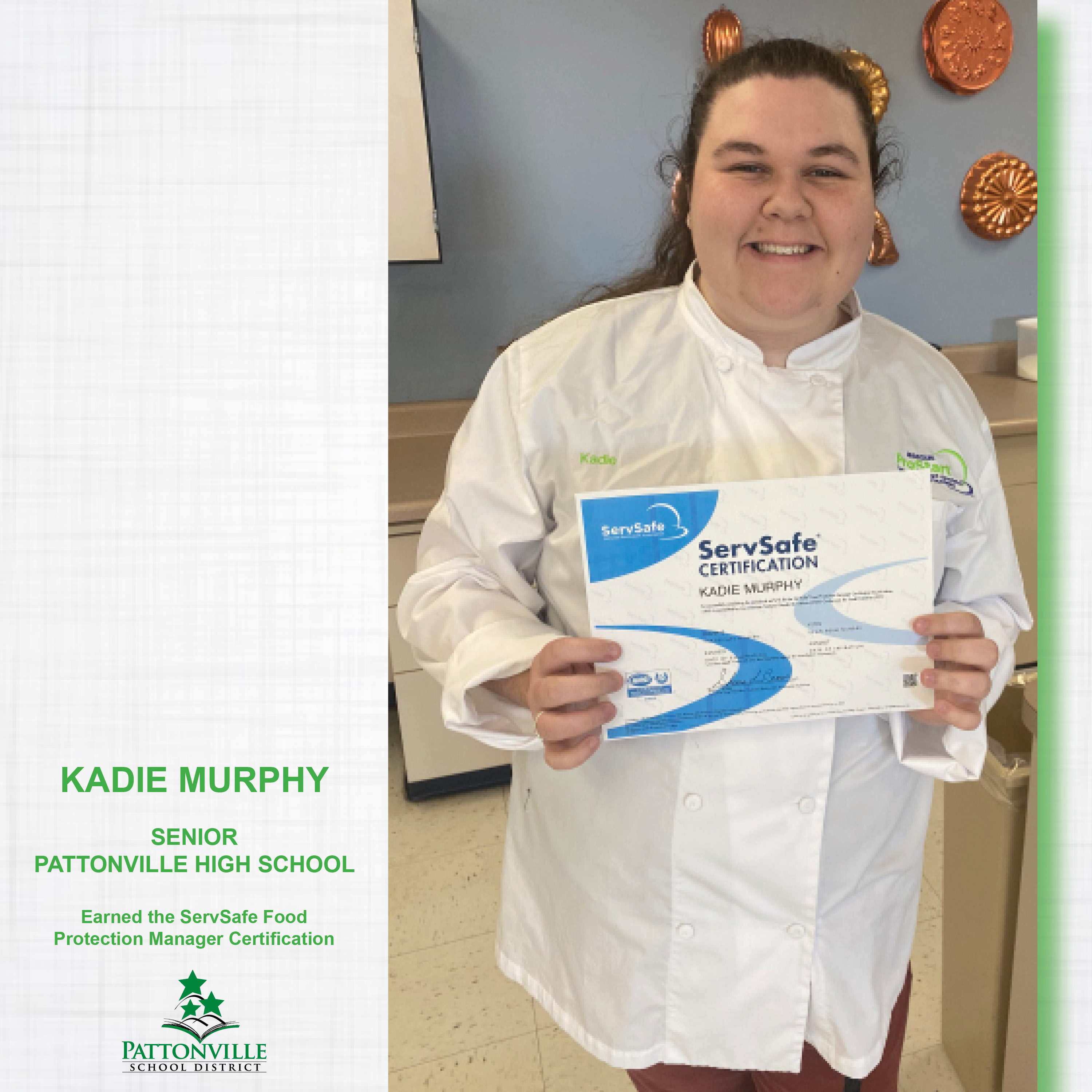 Congratulations to Pattonville High School culinary arts senior Kadie Murphy for successfully completing the standards set forth for the ServSafe Food Protection Manager Certification Examination, which is accredited by the American National Standards Institute (ANSI)-Conference for Food Protection (CFP). Her certification expires in 2027.
In addition, 29 students in Mary Favazza's Introduction to Culinary Arts class at Pattonville High School earned their ServSafe Food Handler Certificate this semester. ServSafe is a food and beverage safety training and certificate program administered by the National Restaurant Association. Each student is now certified until 2025.
Students earning their certifications were: 
Sixth hour: Odalys Barcenas Barcenas, Logan Finn, Kenyan Gordon, Maliyah Harris, Amaya Hinga, Jordyn Maryas, Imani Miller, Tihira Muhammad, Genesis Pegues, Antania Pratt, Daniya Syeda, Kellen Thames and Sean Vernor Jr.
Seventh hour: Esaeus Battiest, Lana Berry, Gregory Conner, Alana Franklin, Audrey Freeman, Luleet Harris, Jessica Hurtado, Jordan Kedl Thomas, Ian McBride, Michael McComb, Brian Partee, Jayla Partee, Maurice Powell, Joseph Seals Jr. and Miles Staten.