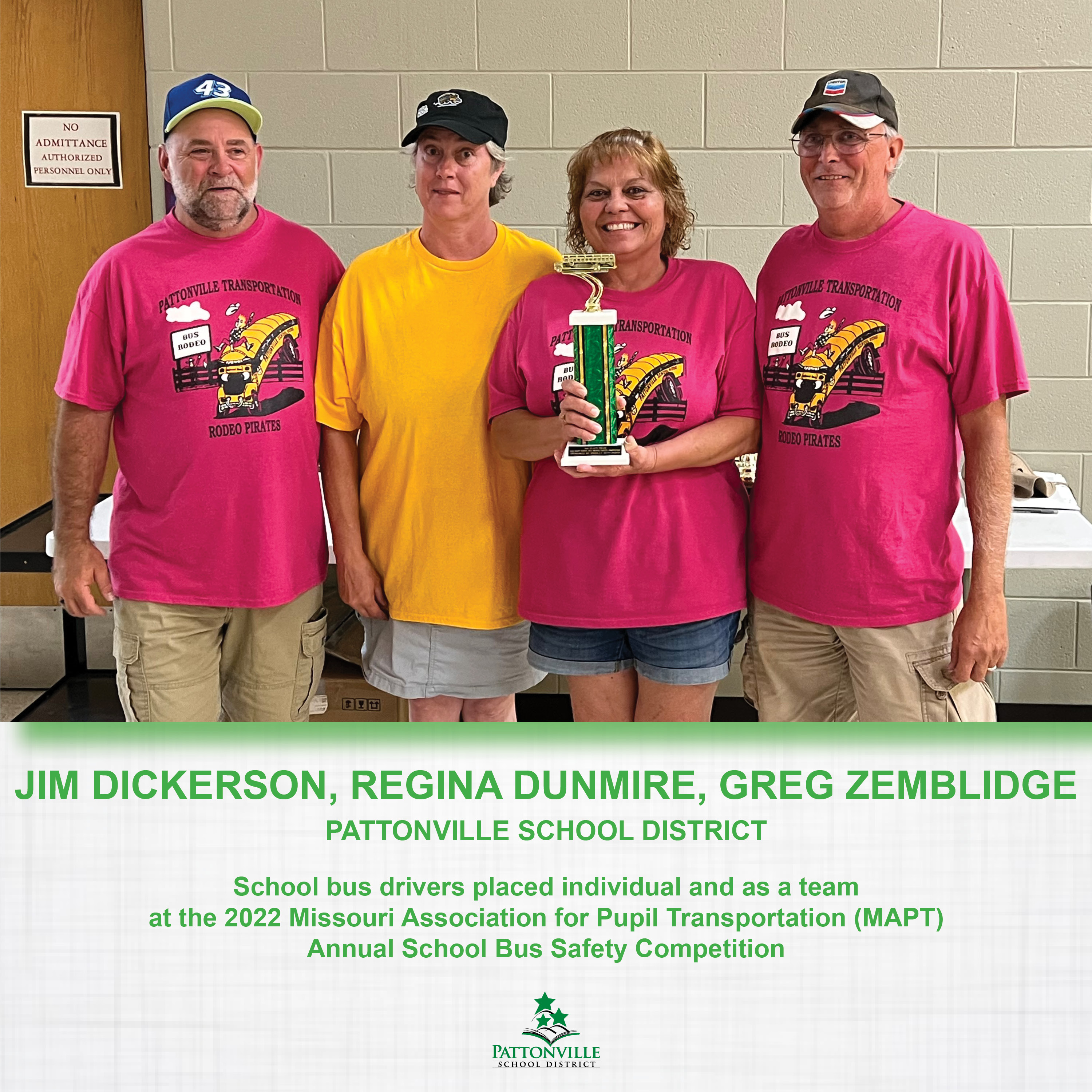 Bus driver Greg Zemblidge won the 2022 Missouri Association for Pupil Transportation (MAPT) Annual School Bus Safety Competition. This is the first time a Pattonville School District driver has won the event and the second consecutive state championship for Zemblidge (2019).
Zemblidge will represent Missouri at the 2023 School Bus Driver International Safety Competition. There were no international competitions held in 2020 to 2022.
As a team, Pattonville School District finished in second place earning its highest-ever finish as a team at the event. Along with Zemblidge winning the individual title, Jim Dickerson finished in second and Regina Dunmire received fourth place.
The School Bus Safety Competition features three tests and 10 driving challenges.
Contestants complete a written examination with a surprise question testing their knowledge of laws, rules and regulations required to operate a school bus, a pre-trip inspection test forcing a driver to find six defects on a bus in six minutes, and 10 driving challenges including railroad crossing test, parallel parking and elementary student loading.