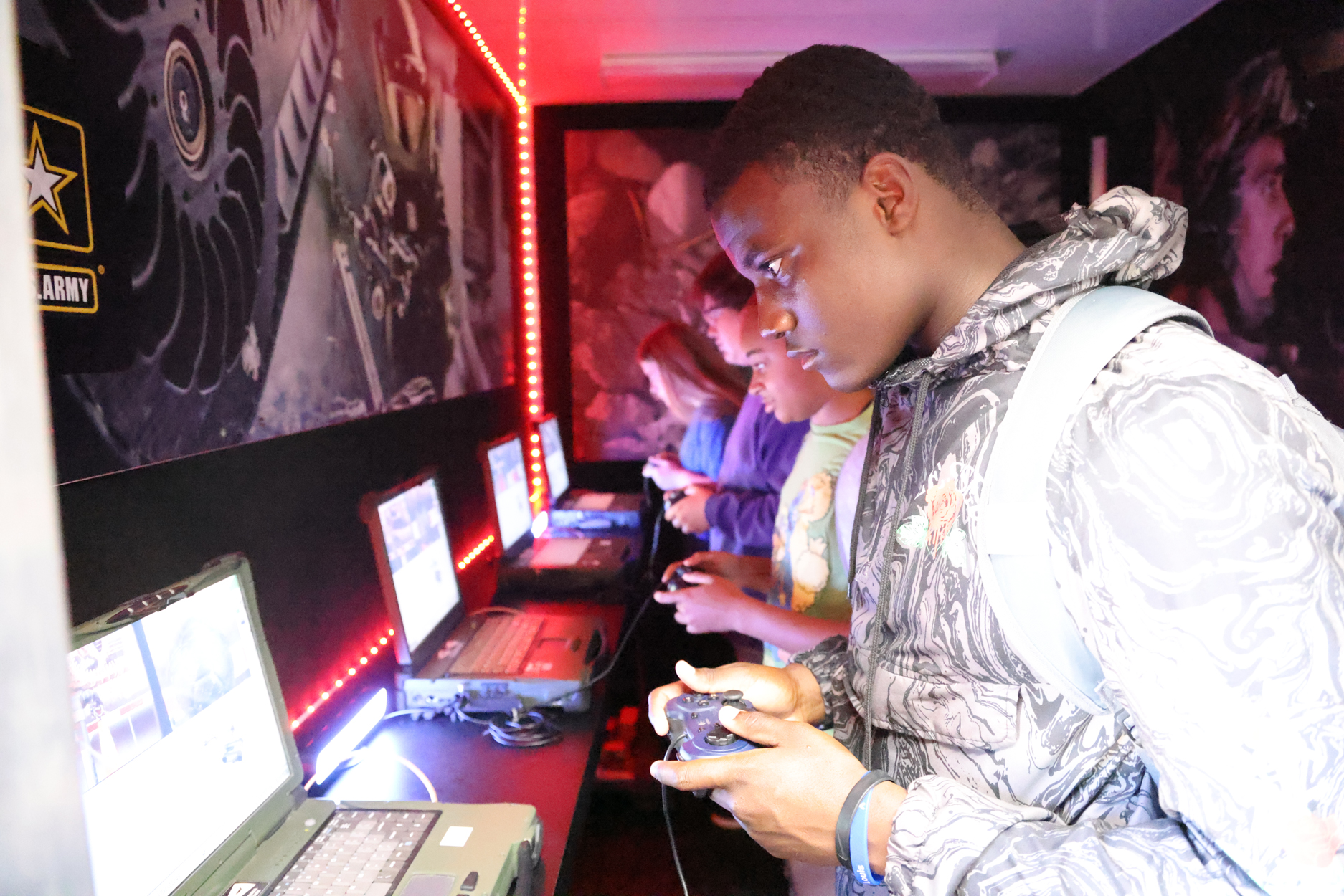 The U.S. Army brought a robotics trailer to Pattonville High School on Tuesday to showcase and demonstrate real-world application of STEM (science, technology, engineering and math) and robotics capability through personal student interaction. 
Students were able to get hands-on experience with equipment engineered and utilized by the Army. 
"An EOD (Explosive Ordnance Disposal) specialist disables and defeats explosive devices and weapons of mass destruction," U.S. Army First Sergeant Barrett Hansen said.
Each student had an opportunity to operate the robot, picking up a simulated explosive device and moving it around with the robot's arm and grapple. 
Computer Science Principles teacher Stephanie Carson signed her class up to participate because it ties in perfectly with the next lesson she plans to teach her students. 
"We are doing a 'Run, Robot, Run' lesson where the robot can only move forward and turn left and that's the only commands the robot knows how to do," she said. "The students are going to have to program the robot to get through a maze and if it needs to turn right, it will have to turn left first."
Hansen is a recruiter and said he wants to break stereotypes about enlisting in the Army.
"We want students to know we're not just a fighting force," he said. "There's over 150 different jobs in the Army and several possible careers within the military that require STEM skills."
View more photos: https://pattonvillesd.smugmug.com/2022-2023/HS-US-Army-Robotics-Trailer/