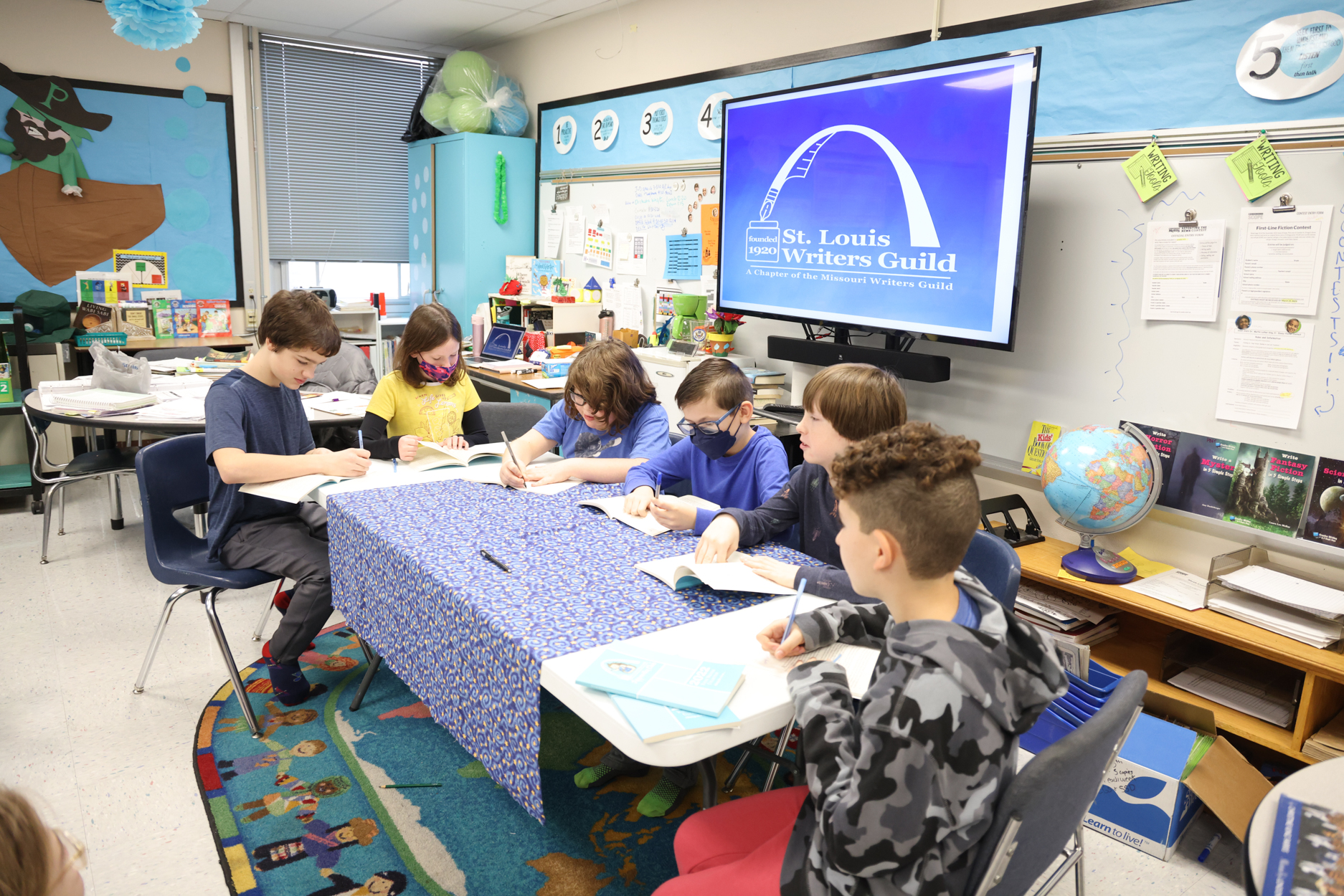 Five students in PEGS - Program for Exceptionally Gifted Students and Rose Acres Elementary School fifth grader Samy Nekka held a book signing after they were named winners and finalists in the St. Louis Writers Guild Young Writers Contest and had their stories published in a collection.
PEGS fourth grader Levi Dukes received third place for his story. Students named as finalists were fourth graders Pearl Kreiger, Andrew Meyer-Tuter and John Quinn and fifth graders Donald McCullough and Nekka. 
On Dec. 21, students signed copies of the book and read aloud their story that began with the opening line of "Along the river ..."
PEGS students are taught by Robin Chang and Nekka's fifth grade teacher is Nicole Youngquist.
The anthology by the St. Louis Writers Guild is available on Amazon in two formats. A paperback copy is $5.99 and an ebook edition is just $0.99. Order your copy here: https://amzn.to/3WiLSCT