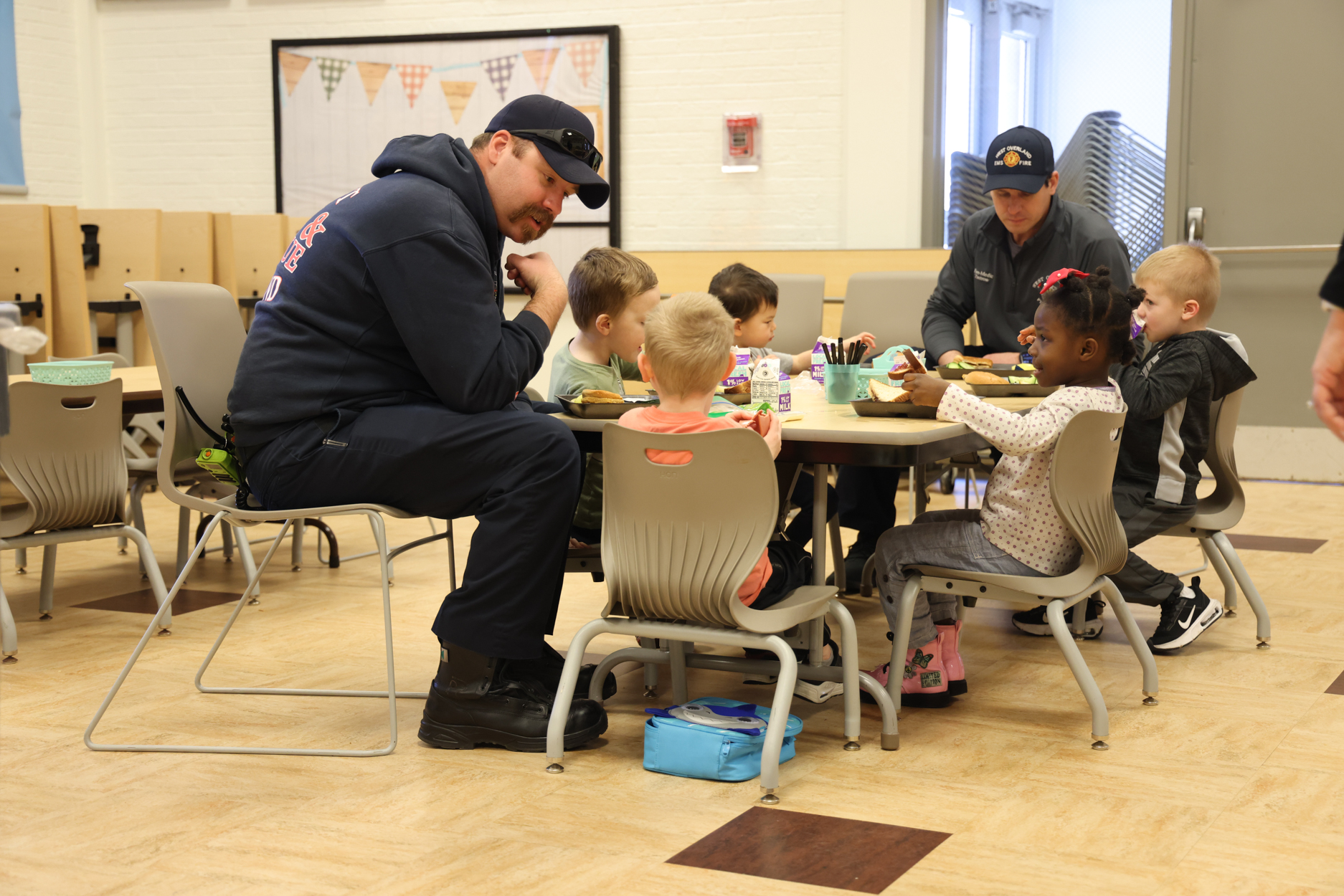 A big red firetruck replaced big yellow school buses outside of Pattonville Early Childhood Center on Thursday when members of the West Overland Fire Protection District joined students for lunch. 
Teacher Lindsey Jones said it was a really good experience for the group of 3- to 5-year-old students. 
"It's letting them get to know the firefighters as members of the community," she said. "They're getting to see that it's just a person under the suit and they don't need to be scared. It's really helping break down that wall and a good learning opportunity."
The West Overland Fire Protection District is wanting to get more involved in the community. 
"We already collaborate with them during Fire Prevention Week but it's always great to have them here working with the students."