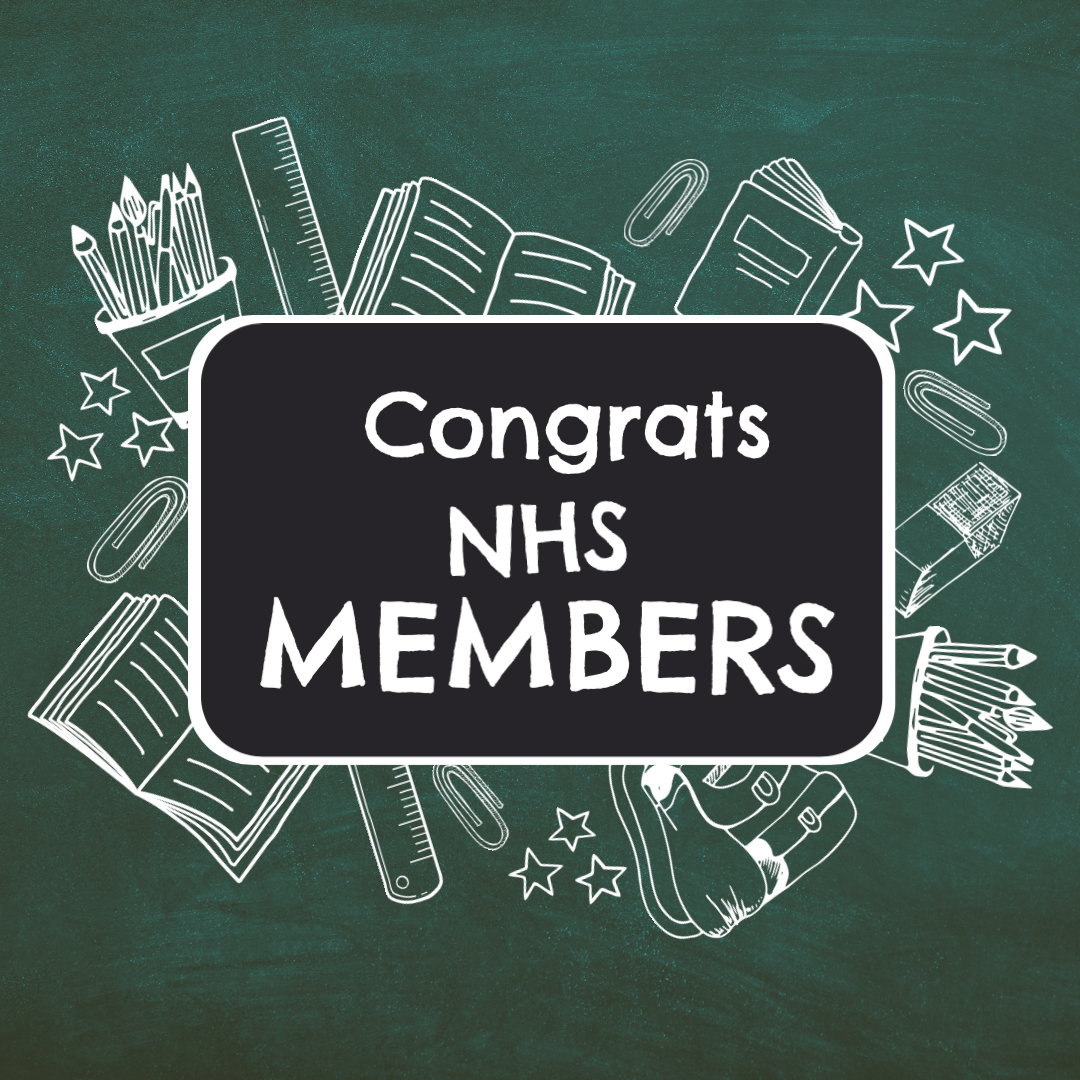 The Pattonville High School chapter of the National Honor Society inducted its newest members.
The National Honor Society is the nation's premier organization established to recognize outstanding high school students. More than just an honor roll, NHS serves to honor those students who have demonstrated excellence in the areas of Scholarship, Leadership, Service and Character.
The application process was all online. 
"The faculty committee reviewed the applications the same way it always has," social studies teacher and NHS sponsor Mr. Ryan Brueckmann said. "Instead of tapping, I just emailed kids on a Monday morning in October that had made it."
With a traditional induction ceremony and reception impossible due to public health restrictions, Brueckmann invited building principal Dr. Joe Dobrinic to speak at a meeting via Zoom on Monday. 
New members: Ellie Atkinson, Madison Bailey, Christopher Barton, Charley Bennight, Lana Berry, Justin Bowers, Dominique Bradshaw, Madison Branson, Lilly Buehrle, Alex Bullard, Elizabeth Burton, Loudin Cato, Tara Chandler, Thomas Clifford, Caitlin Coddington, Rachel Crivello, Delani DeCarlo, Christopher DiSalvo, Julia Drake, Sarah Etwaroo, Chandler Fajardo, Katherine Germano, Dominic Gregory, Ryan Gross, Abigail Hachmeister, Tyler Hannebique, Cordelia Hautekeete, Molly Hladky, Tate Holt, Aleigha Hornaday, Genesis Hudson, Eliana Johnson, Emma Kasicki, Amaris Kirksey, Taylor Knight, Alyssa Koller, Hayden Langston, Lillian Lofland, Elly Lu, Jaxon Luraschi, Sophia Martin, Ponon Masokano, Alondra Mendez, Lindsey Meyer, Nicolas Neal, Alisha Niazi, David Polster, Grace Radican, Isaac Reddy, India Reed, Matthew Reese, Katie Ridings, Melanie Rivera Nunez, Kalista Roades, Alison Skelton, Shakyah Smith, Analiese Smith, Savannah Sowell, Jessie Stark, Meredith Stroud, Zora Umana, Jake Vitale, DeAndre Westbrook III, Kayla Wetzel, Keilah Wilkes, Tyler Wright and Kamauri Younge.
Returning members: Kaeli Benedict, Autumn Blue, Maya Blumenthal, Jailah Broadway, Aaron Caldwell, Katherine Cullinane, Anna de Garcia, Mya Harris, Lily Holland, Jordyn Lodes, McKenzie Massey, Grace Ohlsen, Jas Rai, Noura Sarrar, Christopher Tobar, Isabella Tucci, Bryce Viehmann, Brianna Voss, Mackenzie Voss, Britney Wallace, Imani Warren and Griffin Wick.