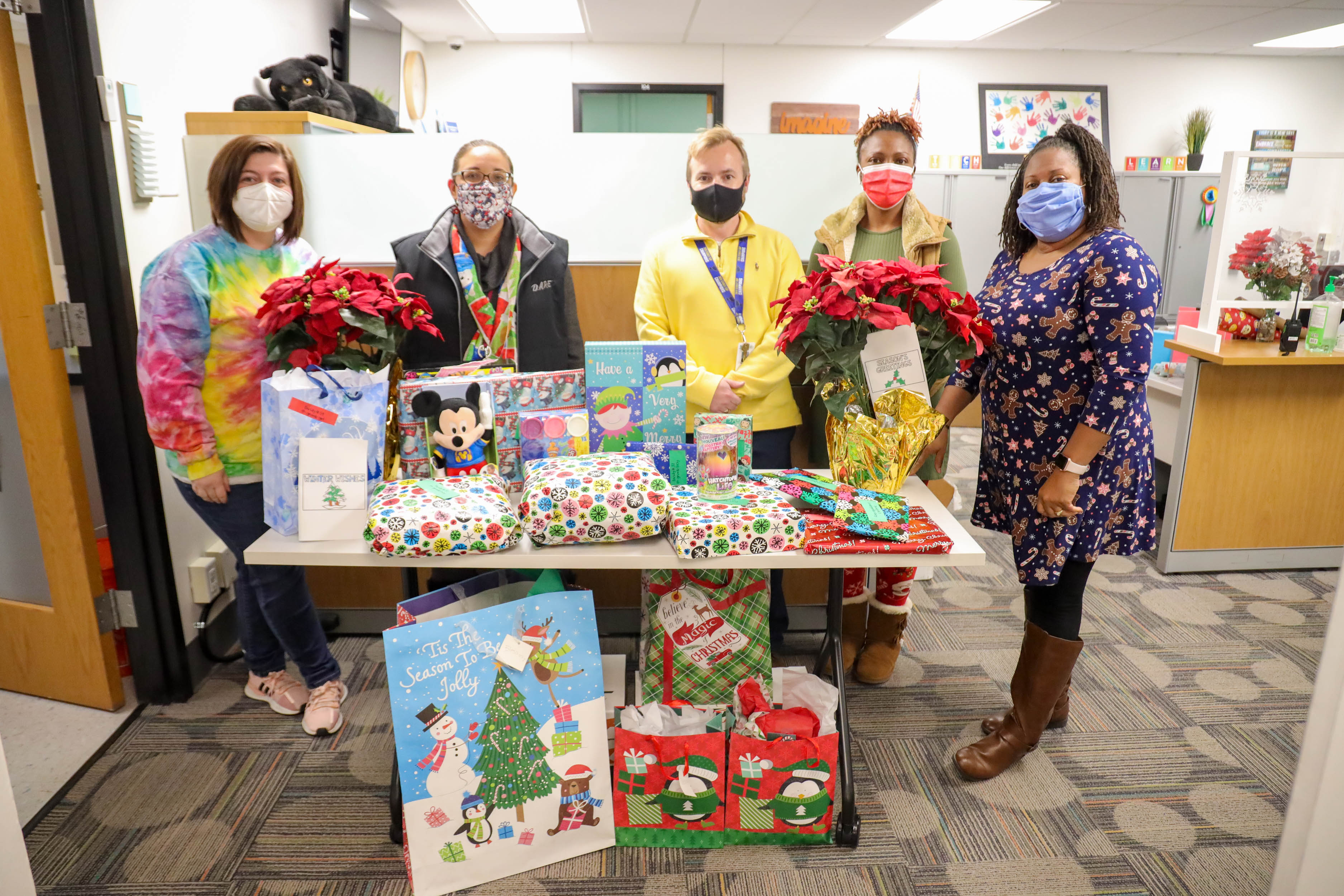 Parkwood Elementary School's annual Panther Paws to Lend a Helping Hand Collection was its largest ever, helping 58 families. Staff signed up to purchase gifts and more than $300 was donated to the program. Staff members also raised $380 by giving $20 to wear jeans for the entire month and second grade teacher Greg Stoltz gave his winnings from the school's The Biggest Loser competition to the fund. 
"We combined donations from Helping Hands, Pattonville Gives and the Pattonville Fire Protection District toy drive in order to help 58 families," principal Ms. Melissa Yount-Ott said. "We combined all the efforts together to meet the needs of every family that requested holiday or winter assistance for students in the form of clothing, toys/gifts, and books."
Special thanks goes to Parkwood Student Council members for creating this year's holiday card, the parent involvement committee sponsored by Kelley Chestnut and Elle Irons, and the social committee sponsored by Kristen Buescher and Audrey Masek.