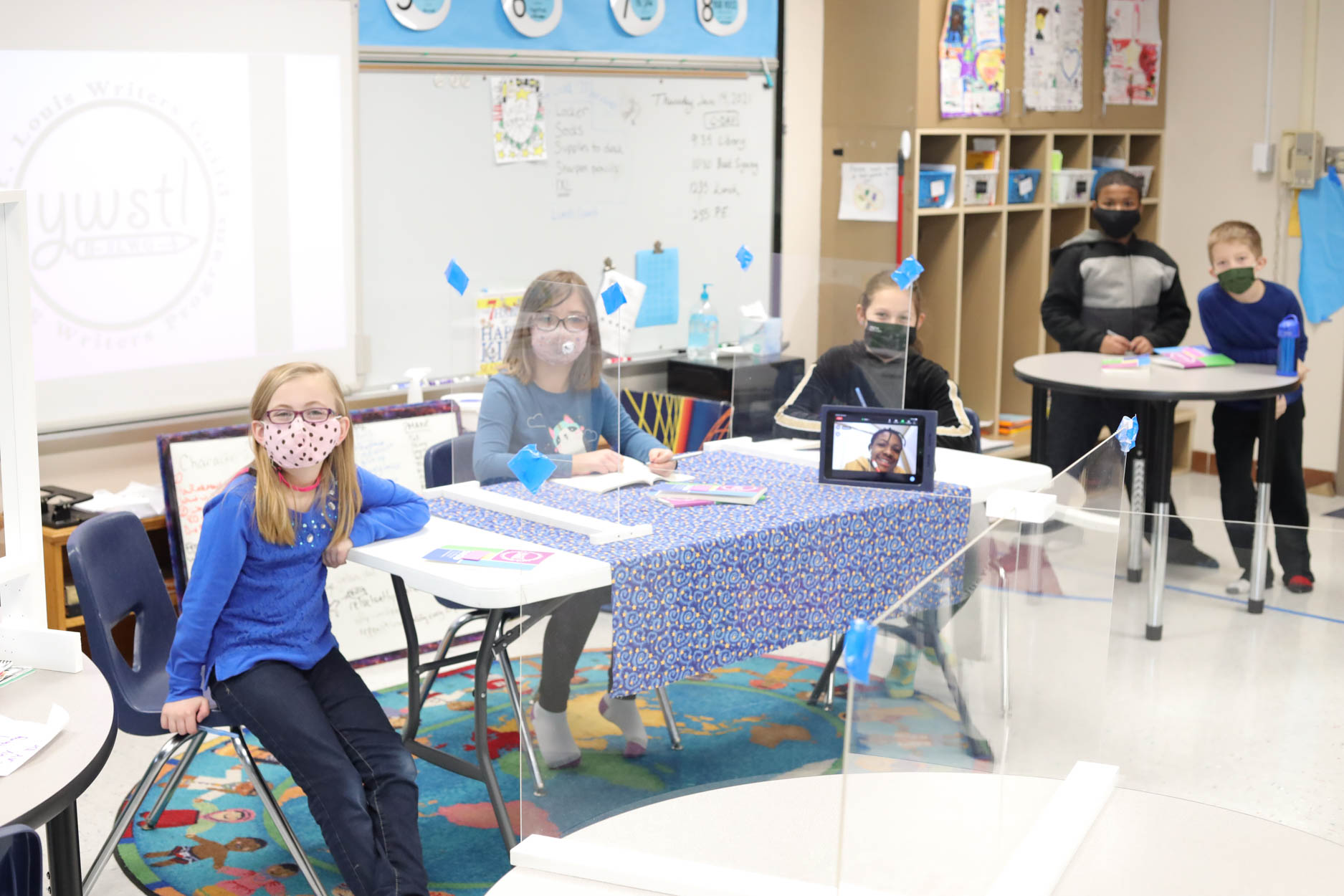 Five students in PEGS - Program for Exceptionally Gifted Students and Rose Acres fifth grader Aubrey Holdren held a book signing today after they were named finalists in the St. Louis Writers Guild Young Writers Contest and had their stories published in a collection. 
Fourth graders Aliyah Brown and Eva Pulley; fifth graders Devin Garner, Hannah Hope and Harrison Vandernoot; and Holdren had to write an original story that began with the first line of "Beneath the mask …" 
"Every year, the organization has a contest and they have to write an original story that begins with that year's theme," PEGS teacher Ms. Robin Chang said. "Then, the students basically have the next 500 words to themselves to write their own story."
After the book signing, all of the students had the opportunity to read their story to the group. 
"The direction these kids take their stories is just brilliant and amazing and it's just so much fun to read all of the published stories from kids all over the St. Louis area," Chang said. "To see what they do with their idea is really special."
PEGS students are taught by Ms. Robin Chang and Ms. Tracey Robinson and Holdren's fifth grade teacher is Ms. Nicole Youngquist.
The anthology by the St. Louis Writers Guild is available on Amazon in two formats. A paperback copy is $5.99 and an ebook edition is just $0.99. Order your copy here: https://amzn.to/3sle7m1
Full photo gallery: http://bit.ly/RABookSigning