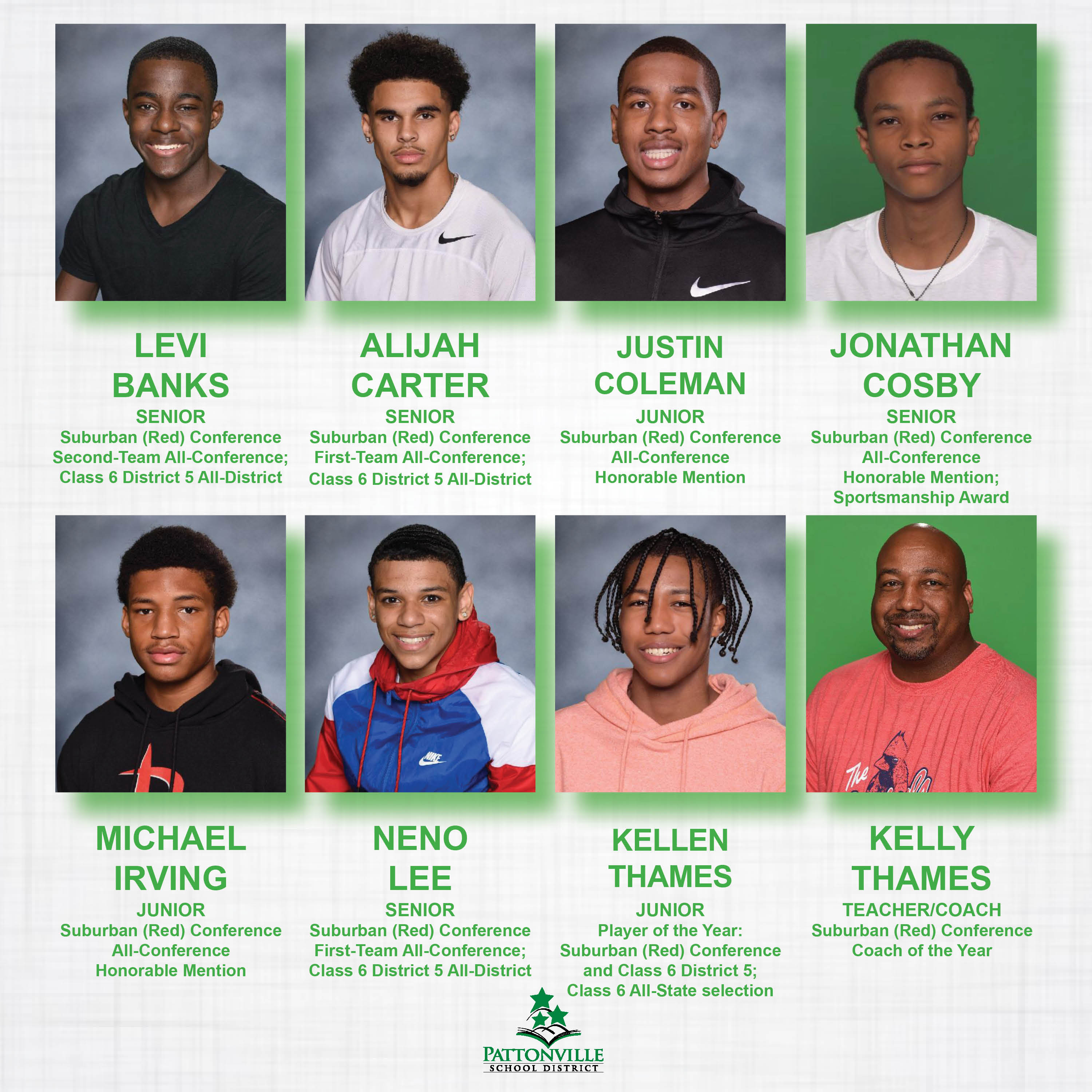 The Pattonville High School boys basketball team finished the 2020-2021 campaign as the undefeated Suburban Conference (Red Division) and Class 6 District 5 champions. Several players and head coach Kelly Thames earned individual recognitions for the season.
Junior Kellen Thames was selected as the conference and district Player of the Year. He was also named to the Class 6 all-state team. Seniors Alijah Carter and Neno Lee were named first-team all-conference and Levi Banks earned second-team all-conference honors. All three players were also all-district selections.
Senior Jonathan Cosby was the Suburban Conference (Red Division) Sportsmanship Award recipient and joined juniors Justin Coleman and Michael Irving on the all-conference honorable mention list.
The team's roster also included freshman Jordan Miller; sophomores Tory Allen, Jayden Essex, Zion Hampton and Tavant Lopaix; and juniors Umar Barrie and Zion Bradsher.
Coach Kelly Thames was selected as the Suburban Conference (Red Division) Coach of the Year and was assisted by Dominic Varner, Travis Harris, Michael English, Antonio Bryant and Kent Booth.