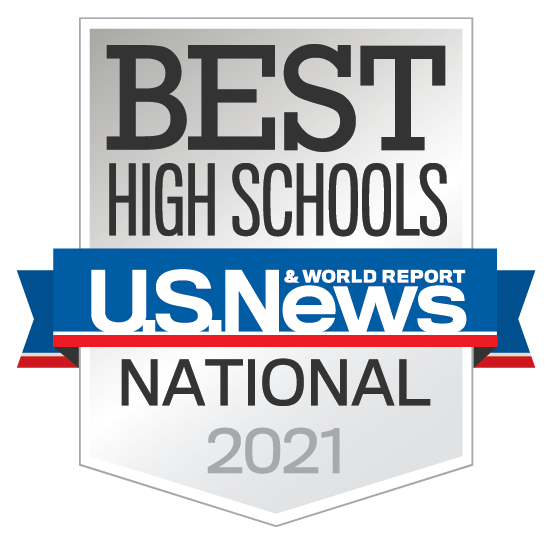 Pattonville High School is ranked among the top high schools in Missouri and the nation on U.S. News and World Report's 2021 Best High Schools list. Pattonville ranked as No. 37 out of 603 high schools in Missouri, placing it in the Top 6% of high schools in the state. Nationally, the high school was ranked in the Top 19% of high schools. This is the eighth time Pattonville earned a spot on U.S. News' Best High Schools list in the last nine years.
The U.S. News Best High Schools rankings include data on nearly 24,000 public high schools in 50 states and the District of Columbia. Nearly 18,000 schools were ranked on six factors based on their performance on state assessments and how well they prepare students for college, including college-readiness of students, access to Advanced Placement courses and tests, graduation rate and meeting the needs of underserved students. 
The Best High Schools rankings are produced using data from official third-party sources such as the College Board, U.S. Department of Education and state data on assessments and graduation rates.
Find out more: http://bit.ly/PHSbest2021