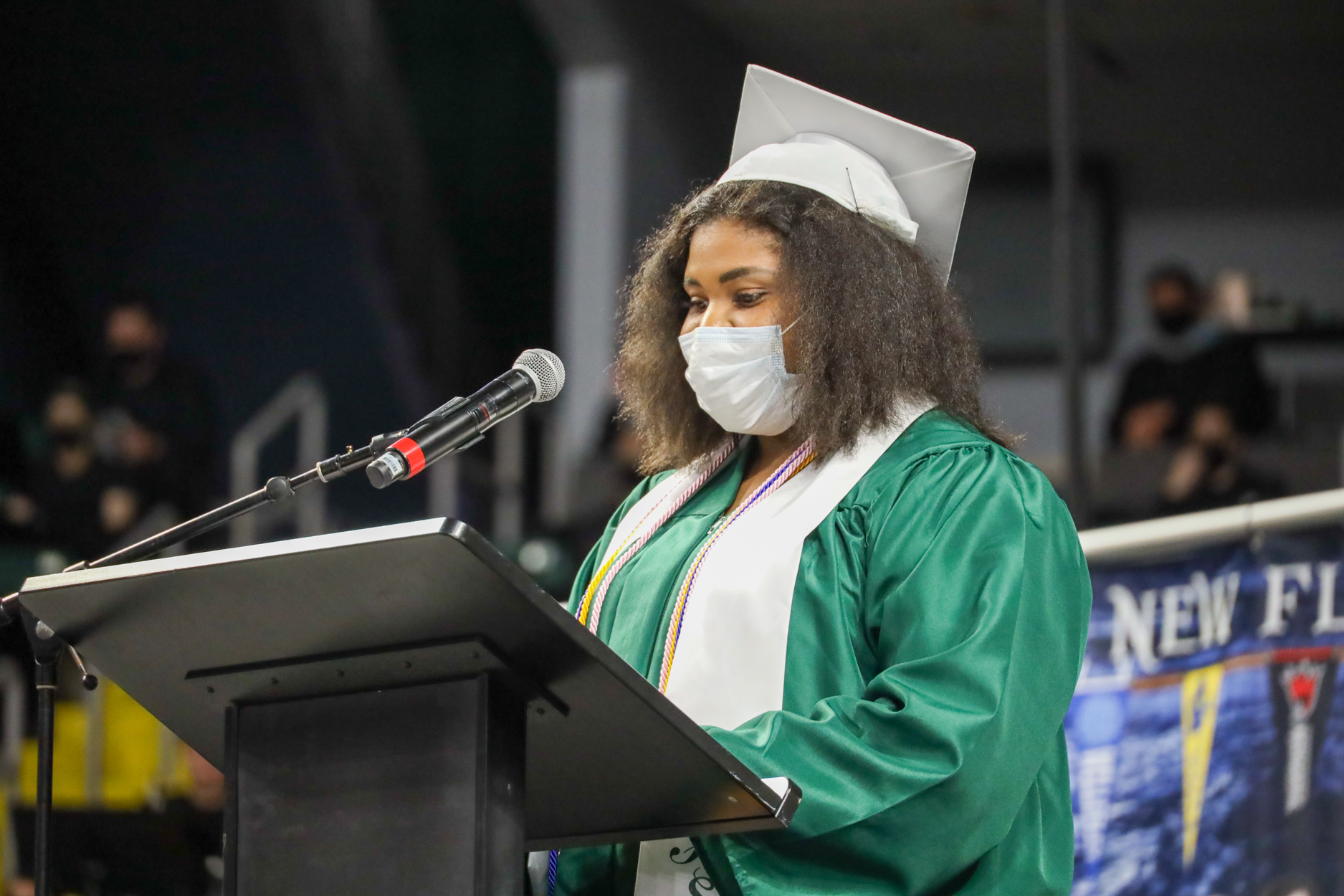 Congratulations to the graduates of the Pattonville High School Class of 2021! The district held its 85th annual commencement at The Family Arena on May 27 where students were honored with individual recognition and awards. Two students, Jaelynne Cauldwell and Wes Spitzmiller, were the two featured Senior Speakers.
The first Senior Speaker at the graduation ceremony was Jaelynne Cauldwell who presented her speech titled "A Class of Fighters" during the ceremony.
The second Senior speaker was Wes Spitzmiller. His speech was titled "Let's Take a Pattonville Stroll."
To see a full slideshow from the event, visit http://bit.ly/phsgraduation2021
A replay of the live-streamed graduation is available to watch on The Family Arena's YouTube page: