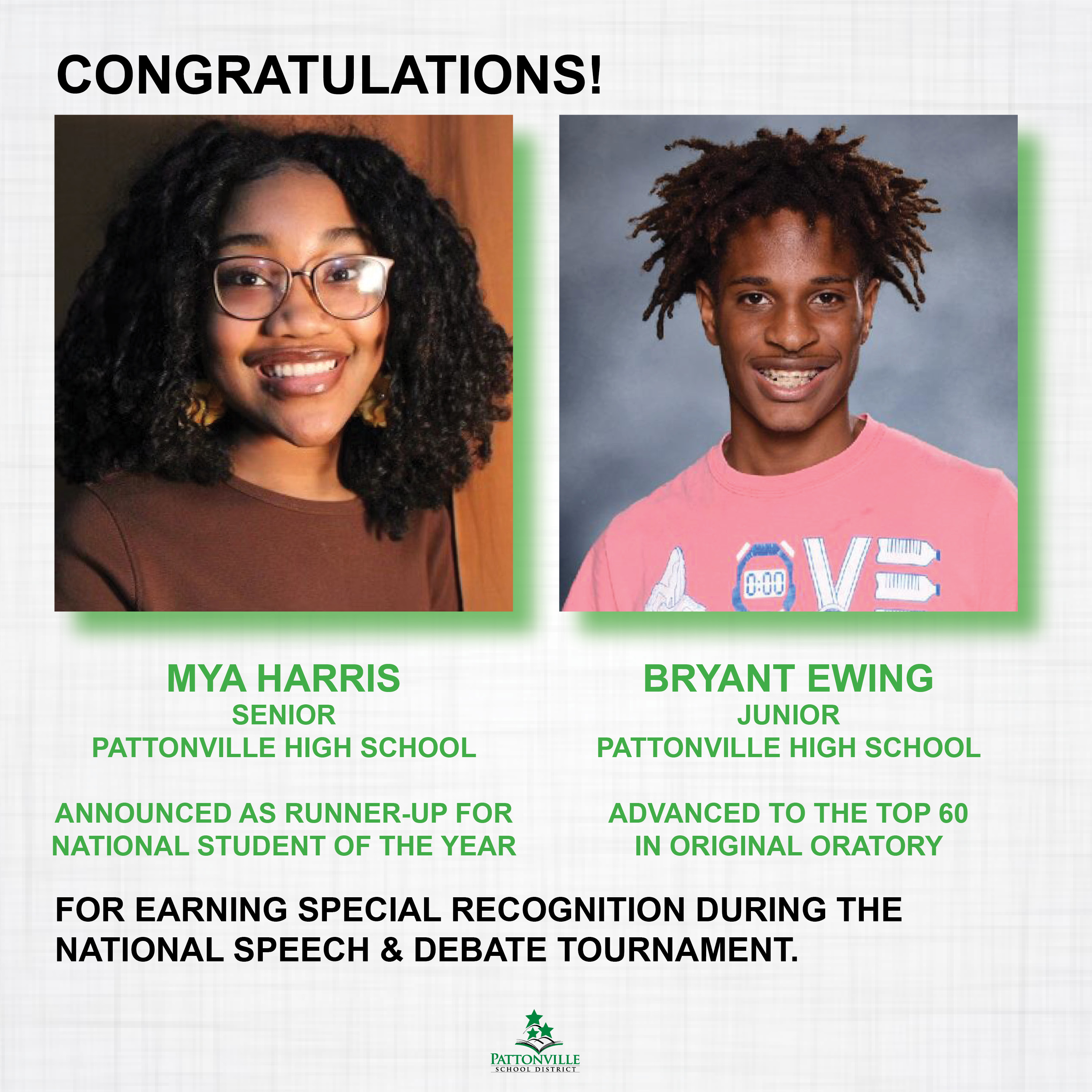 Pattonville High School senior Mya Harris was announced as runner-up for the 2021 William Woods Jr. National Speech & Debate Association Student of the Year and junior Bryant Ewing finished in the Top 60 in Original Oratory at the National Speech & Debate Tournament.
Four Pattonville students qualified for the national tournament that was hosted online this year with more than 6,000 participants. Seniors Jailah Broadway and Harris qualified in Public Forum Debate, Ewing in Original Oratory, and senior Bell Tucci in U.S. Extemporaneous Speaking.
The Pattonville High School speech & debate team is coached by English teacher Jennifer Raymond and assistant Lance Allen.