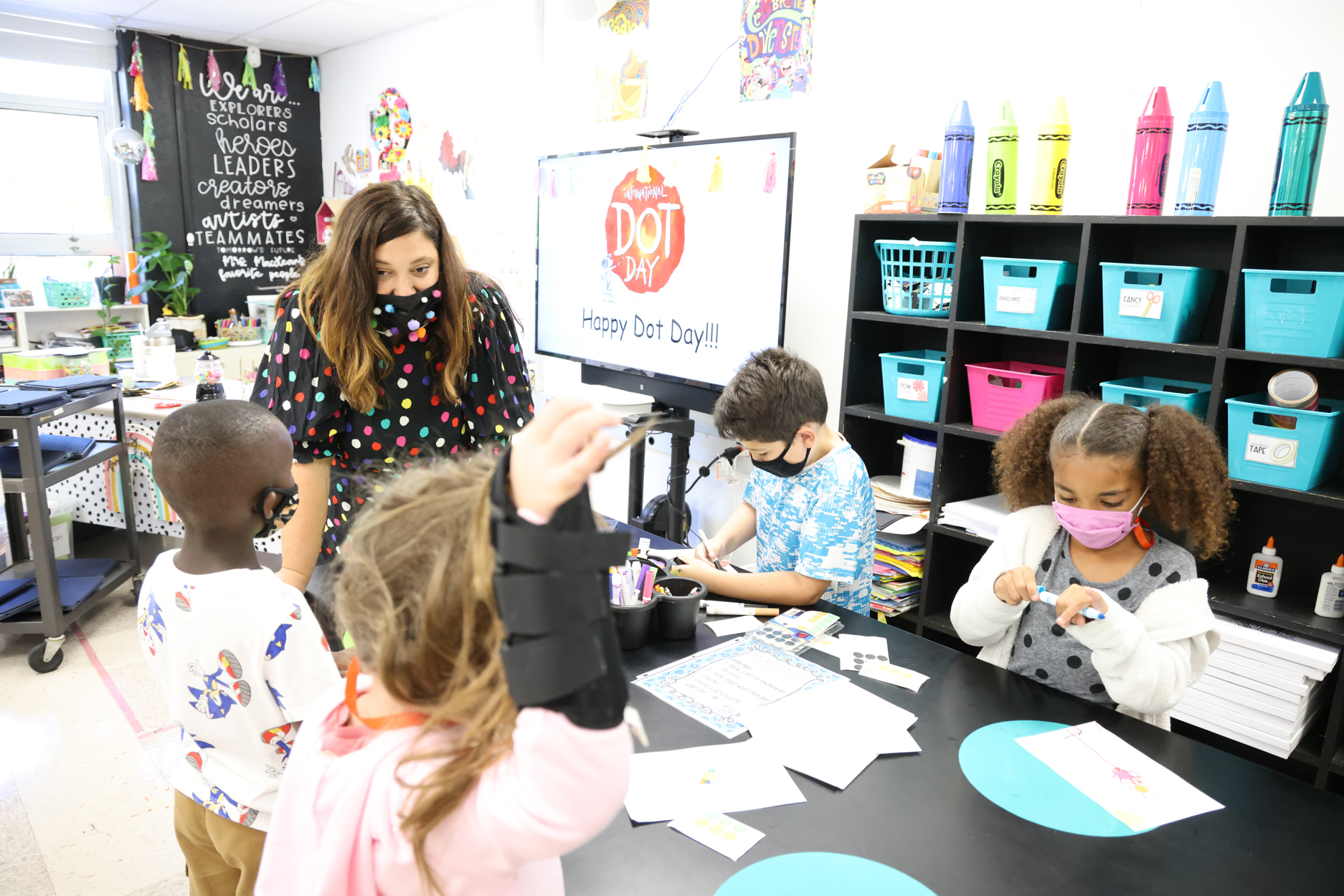 Students at Parkwood Elementary made their mark on International Dot Day donning polka dot outfits and dotted stickers.  
Dot Day is inspired by Peter H. Reynolds' book "The Dot," which tells the story of an art teacher who encourages a young girl who believes she cannot draw. Starting with a small dot on a piece of paper she unlocks her creative potential and goes on a journey of self-discovery and creativity, in which she inspires others.
Art teacher Janel MacLean celebrated with students today during class by having them create their own artwork at one of five different stations. 
More art is currently exhibited on bulletin boards throughout the school for students and visitors to enjoy.
Photo gallery: https://pattonvillesd.smugmug.com/2021-2022/PW-Dot-Day/