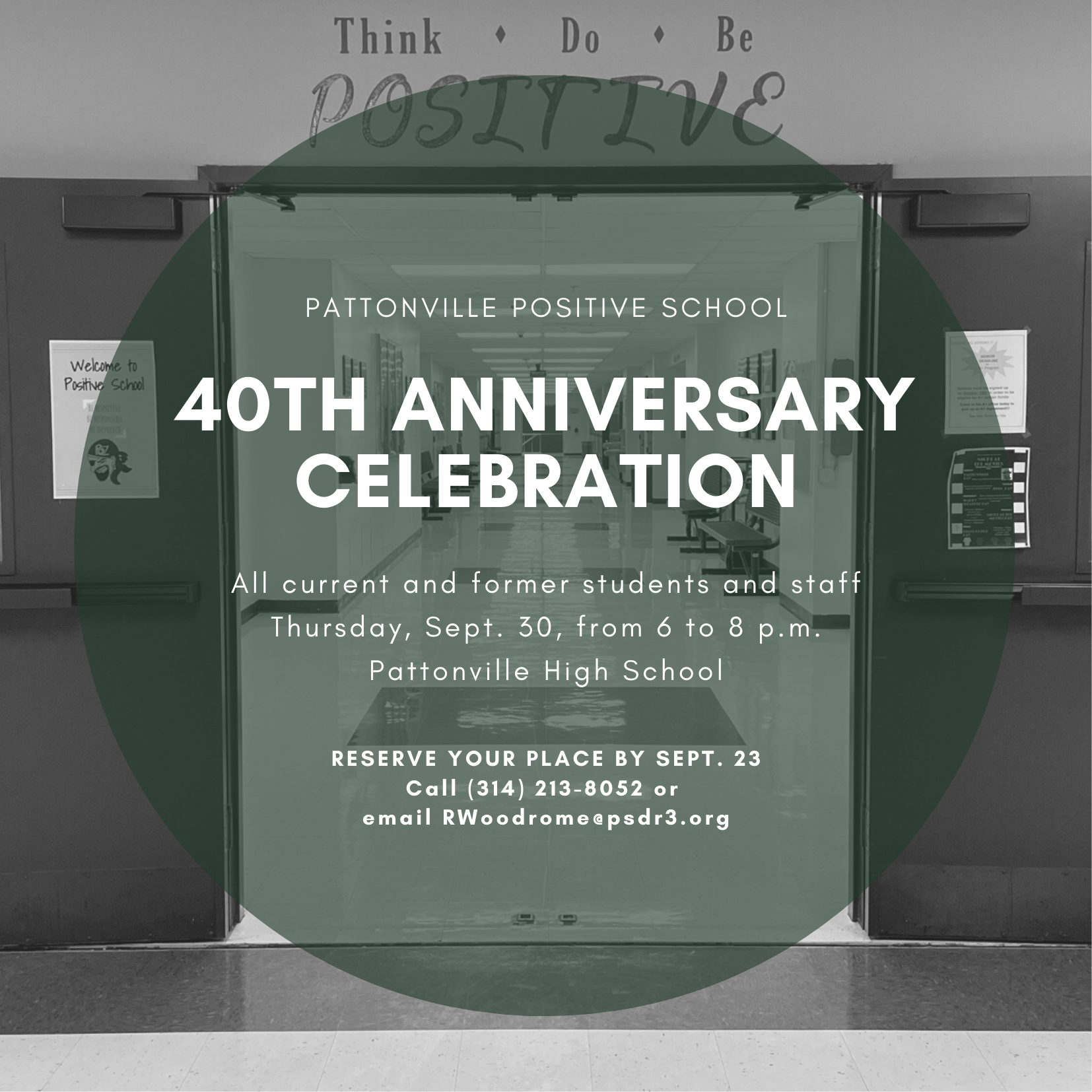 Pattonville POSITIVE School will be hosting its 40th anniversary celebration on Thursday, Sept. 30, from 6 to 8 p.m. at Pattonville High School under the bridge. All current and former students and staff are invited to attend with their families.
Pattonville Occupational School Including Technical Individualized Vocational Education opened in the 1981-1982 school year with 124 students and nine staff members. The school was designed as a high school dropout prevention program and the model has gone through several changes over the past 40 years. There are 91 students currently attending POSITIVE School.
The casual event is free and will feature food and drinks. T-shirts will be available for purchase and donations will be accepted. All proceeds will benefit the James Preston Memorial Scholarship Fund. 
Reservations must be made by Sept. 23 by calling (314) 213-8052 or emailing Robin Woodrome (This email address is being protected from spambots. You need JavaScript enabled to view it.).