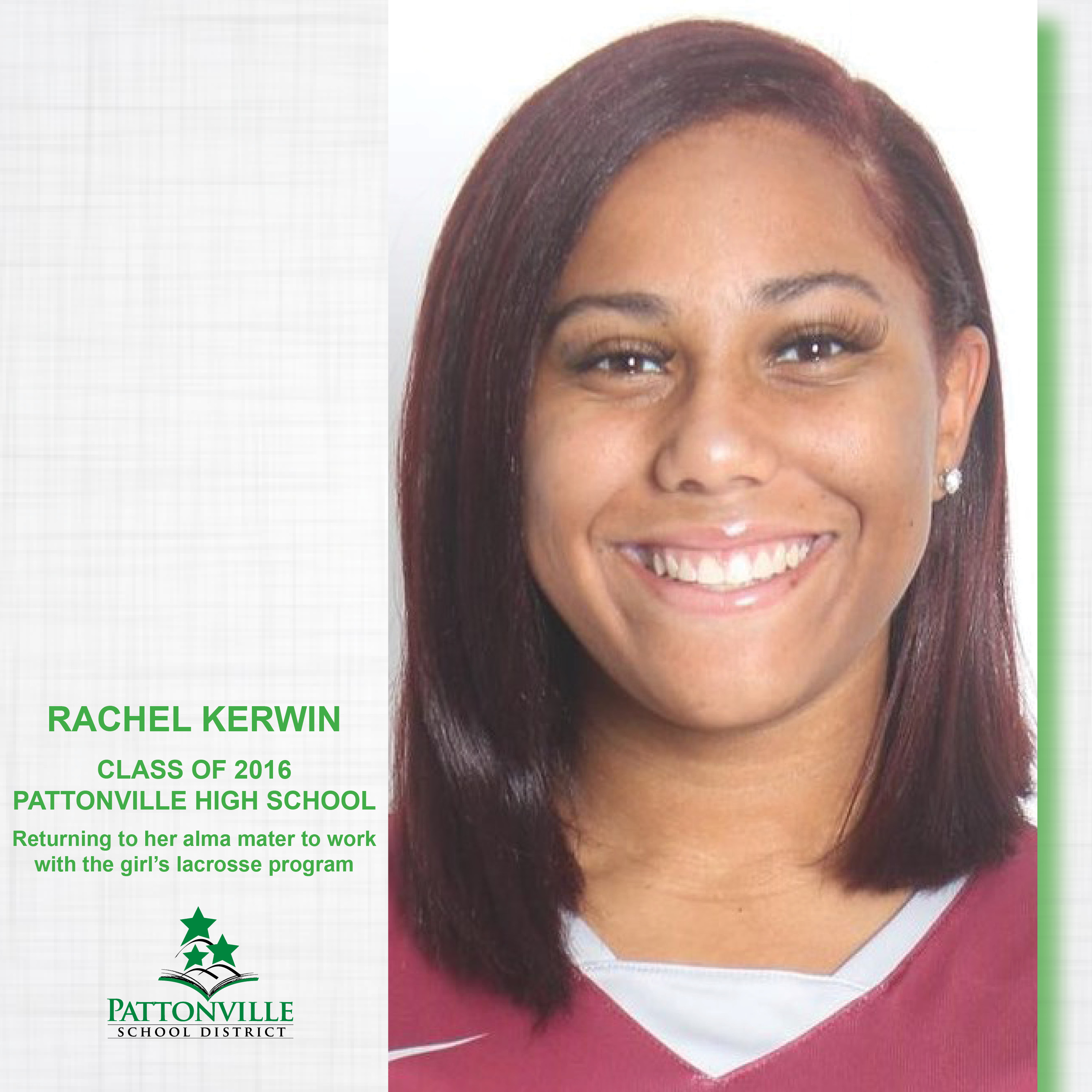 Rachel Kerwin, a 2016 Pattonville High School graduate, will be returning to her alma mater to work with the girls lacrosse program.
Kerwin's lacrosse career began her junior year at Pattonville High School. After her notable lacrosse beginnings, she was named co-captain her senior season. Kerwin continued her lacrosse success receiving academic and athletic scholarships to the University of Charleston in West Virginia. There, she was selected as co-captain all four years and started every game of her collegiate career.

During her time with the UC women's lacrosse program, Kerwin received many awards and accolades. One of the most prestigious was being considered for the 2020 NCAA Woman of the Year Award. She was named the University of Charleston nominee because she demonstrated excellence in academics, athletics, community service and leadership. From a program-record pool of 605 school nominees, 161 college athletes were named conference-level nominees and Kerwin represented the Division II Mountain East Conference.

After graduating summa cum laude from the University of Charleston with a B.S. in radiologic science, she was eligible to play lacrosse a fifth year. She was recruited by and received an athletic scholarship with the Maryville University women's lacrosse program. Upon the completion of her Maryville University season, the Great Lakes Valley Conference (GLVC) selected Kerwin to its all-conference honorable mention team. In December 2021, she will complete graduate school and receive her MBA with a concentration in healthcare administration.

With Kerwin's return to the Pattonville High School girls lacrosse program, she wants to help promote diversity and provide exposure to the many opportunities available through women's lacrosse.