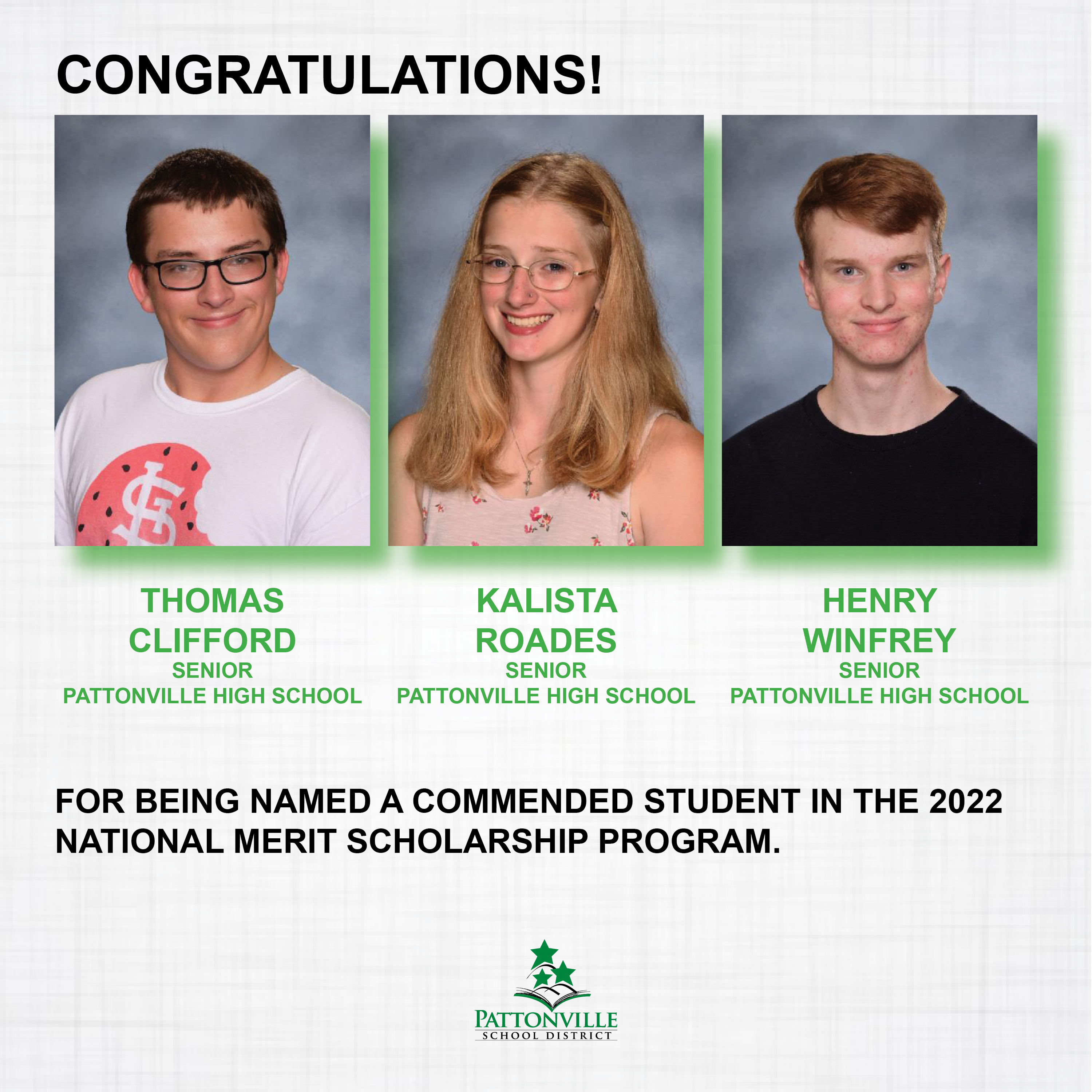 Three Pattonville High School seniors have been named a Commended Student in the 2022 National Merit Scholarship Corporation. High school principal Ms. Teisha Ashford received letters announcing this distinction which were presented to each student along with tickets to an upcoming St. Louis Cardinals game.

Commended Students are:
Thomas Clifford
Kalista Roades
Henry Winfrey
About 34,000 Commended Students throughout the nation are being recognized for their exceptional academic promise. Although they will not continue in the competition for National Merit Scholarships, Commended Students placed among the top 50,000 scorers of more than 1.6 million students who entered the 2022 competition by taking the 2021 Preliminary SAT/National Merit Scholarship Qualifying Test (PSAT/NMSQT).