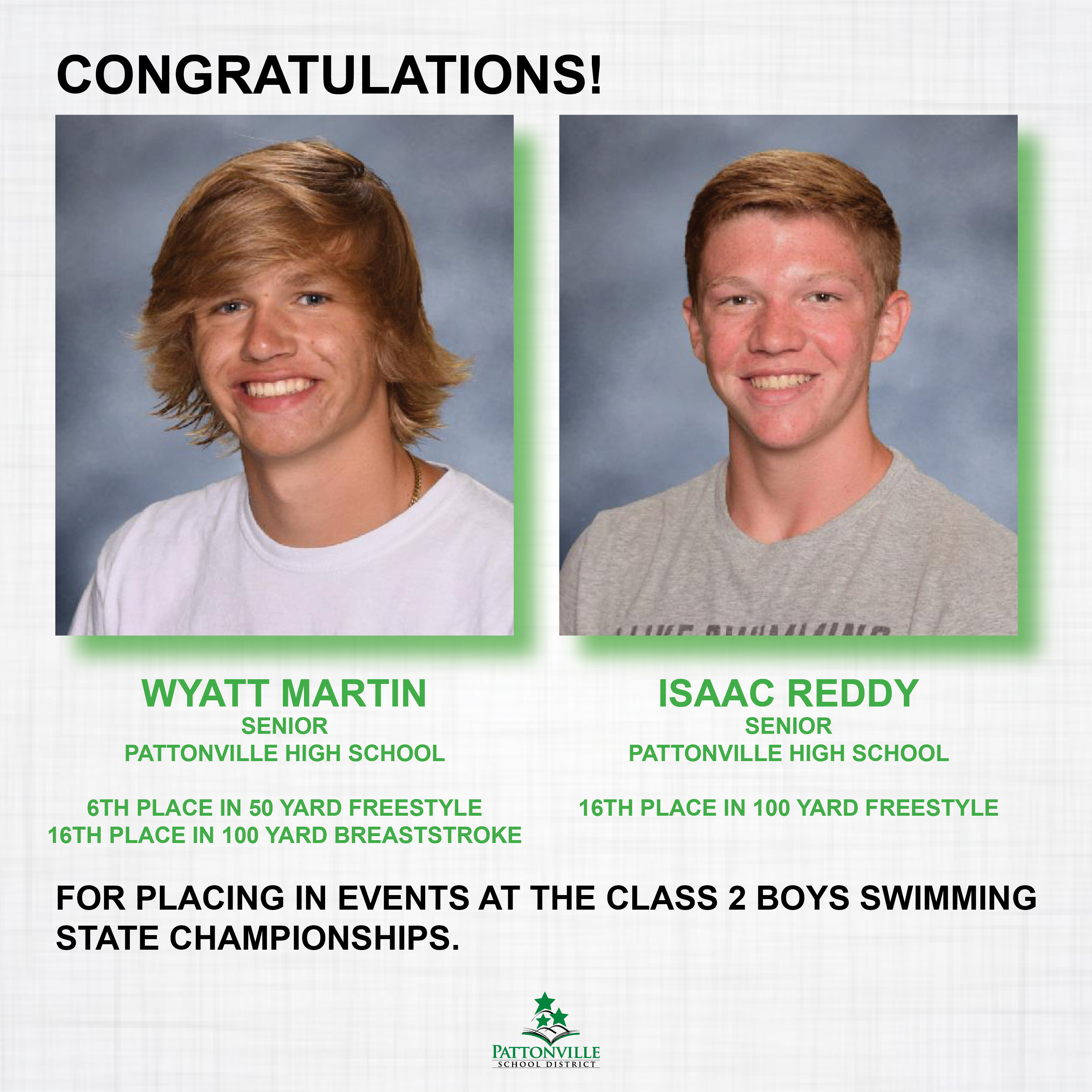 The high school boys swimming team had several student-athletes compete at the Class 2 state championships on Nov. 12-13 at the City of St. Peters Rec Plex.

Wyatt Martin placed 6th in the 50 yard freestyle and finished 16th in the 100 yard breaststroke. Isaac Reddy earned 16th place in the 100 yard freestyle advancing to the finals after winning a swim-off by .04 seconds.
Other swimmers participating in preliminary events at the state championships were Isaac Reddy in the 50 yard freestyle and members of the 200 yard medley relay team (Isaac Reddy, Wyatt Martin, Isaiah Loparco, Adam Reddy), the 200 yard freestyle relay team (Adam Reddy, Ty Procter, John Pfister, Michele Venturato) and the 400 yard freestyle relay team (John Pfister, Ty Procter, Isaiah Loparco, Wyatt Martin).

Overall, Pattonville earned enough points at state to finish in 24th place.
The team is coached by Anna Braswell and assisted by Nathan Jones.