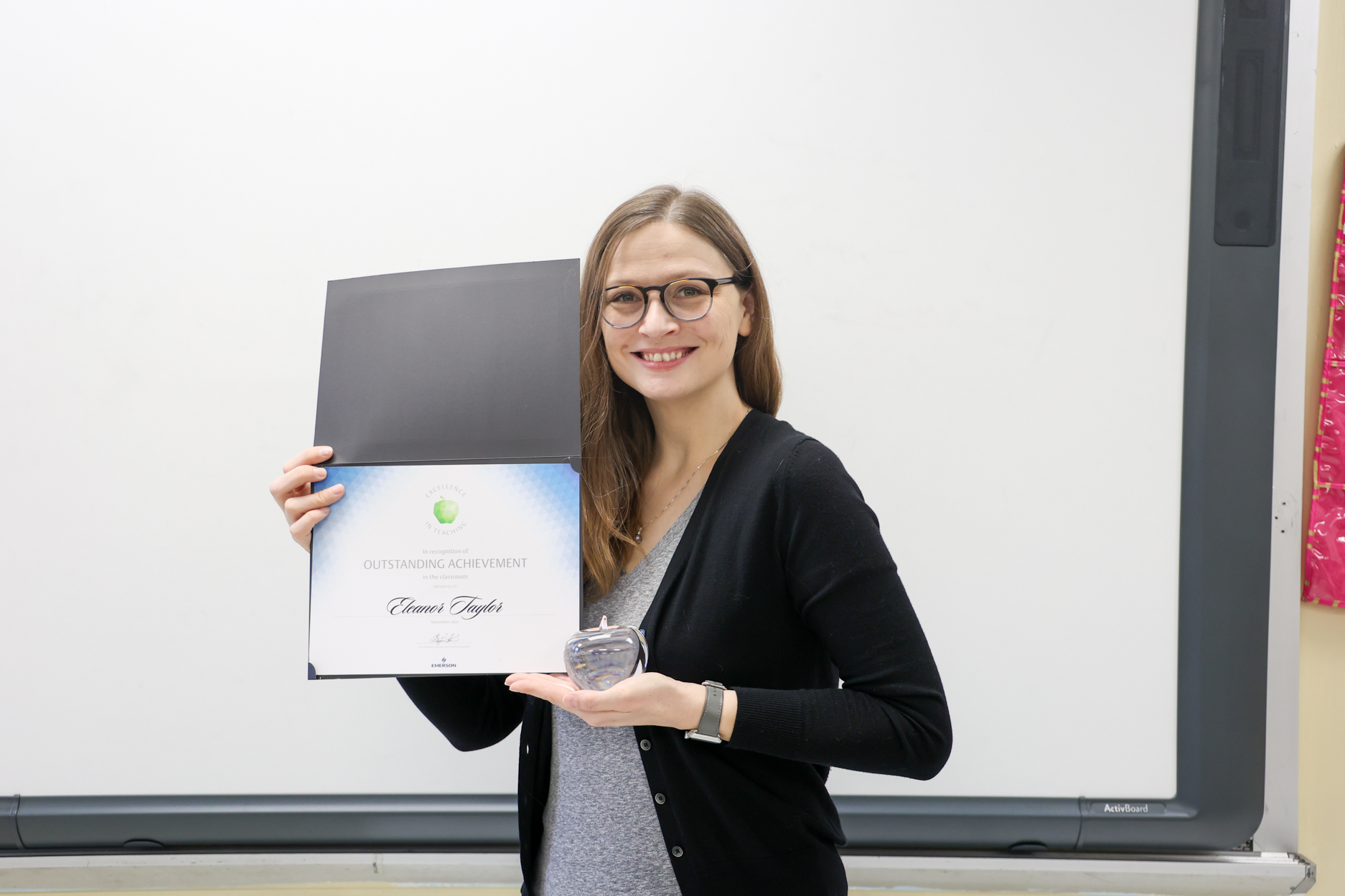 Pattonville High School English learner teacher Eleanor Taylor was selected as a recipient of the 2021 Emerson Excellence in Teaching Award. The annual program recognizes St. Louis area instructors, selected by their schools' administrators, for their accomplishments and dedication to their students and the teaching profession.
Taylor received an engraved crystal apple from Tiffany & Co., along with additional prizes. Emerson recognized the 85 honorees in a commemorative advertisement that appeared in the Sunday edition of the St. Louis Post-Dispatch on Nov. 21.
This spring, the Pattonville School District named Taylor its Teacher of the Year. After winning the district-level award, she became one of 35 Regional Teachers of the Year. In September, the Missouri Department of Elementary and Secondary Education announced that she was one of seven finalists for the 2022 Missouri Teacher of the Year.
Recipients of the Excellence in Teaching Award who teach grades kindergarten through high school can also apply for a Gold Star Grant from Emerson. These competitive grants fund educational projects that reflect the key pillars of Emerson's identity – technology, innovation and leadership.
Learn more about Taylor by reading an article posted on the University of Missouri-St. Louis website where she is a two-time graduate of the College of Education: https://blogs.umsl.edu/news/2021/11/15/eleanor-taylor/