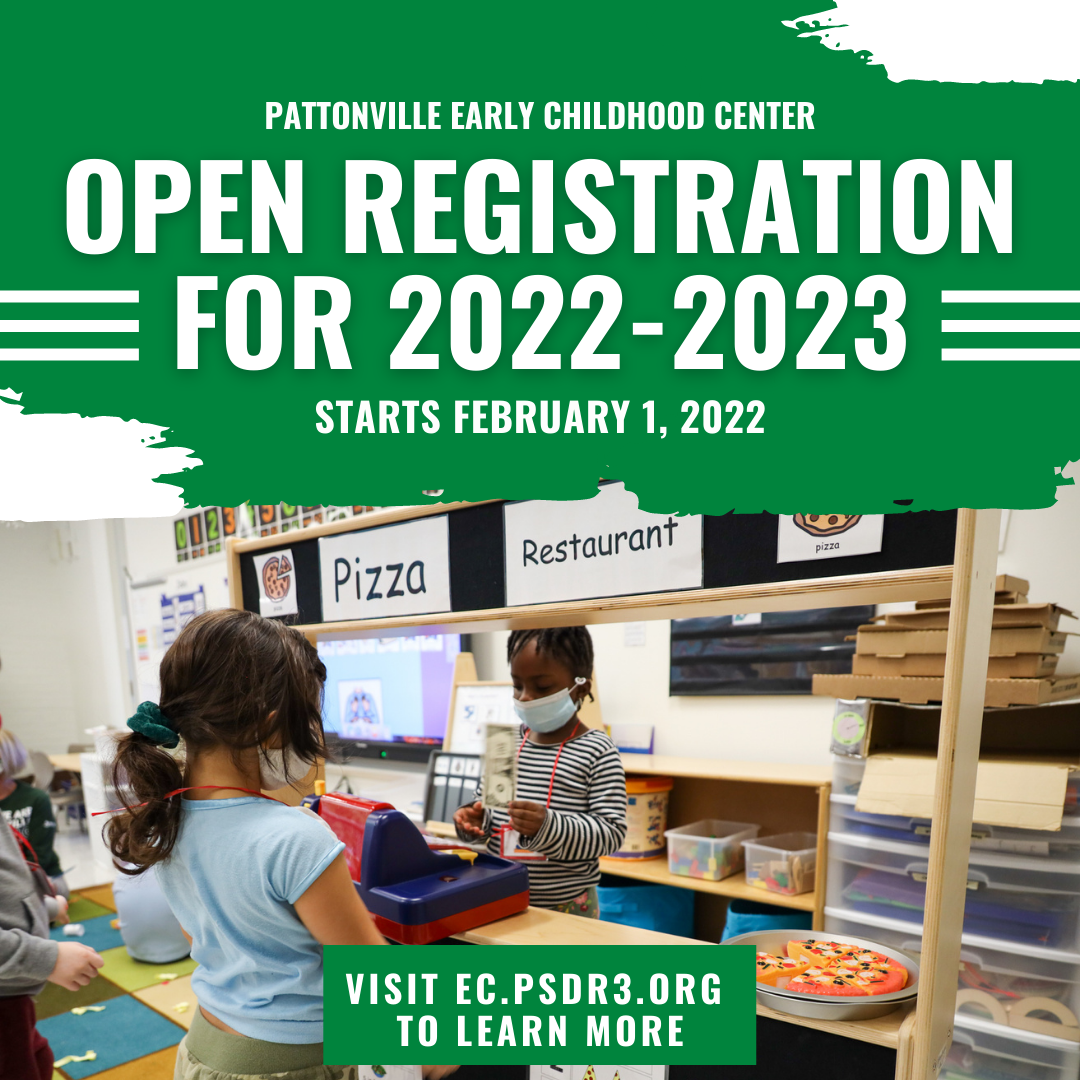 Registration for the Pattonville Early Childhood Center opens on Feb. 1, 2022. Pattonville School District offers a full-day tuition based preschool and a free integrated half-day preschool program. Children must be 3 years old by July 31 of the current school year.
To enroll in Pattonville's preschool program, the following documentation is required:
Documents showing proof of residency: 1) Mortgage statement dated within the last 30 days or signed lease

Two monthly utility bills, dated within the last 30 days;

Current immunizations record;

Birth certificate; and

Photo ID.
Families can also sign up for a free developmental screening that includes health and developmental progress for children ages 3 months to kindergarten entry. A screening each year prior to kindergarten helps parents know if their child is developing within the normal range for his or her age. Visit ec.psdr3.org and click on the "Screening" tab to sign up. 
For more information, call 314-213-8100.