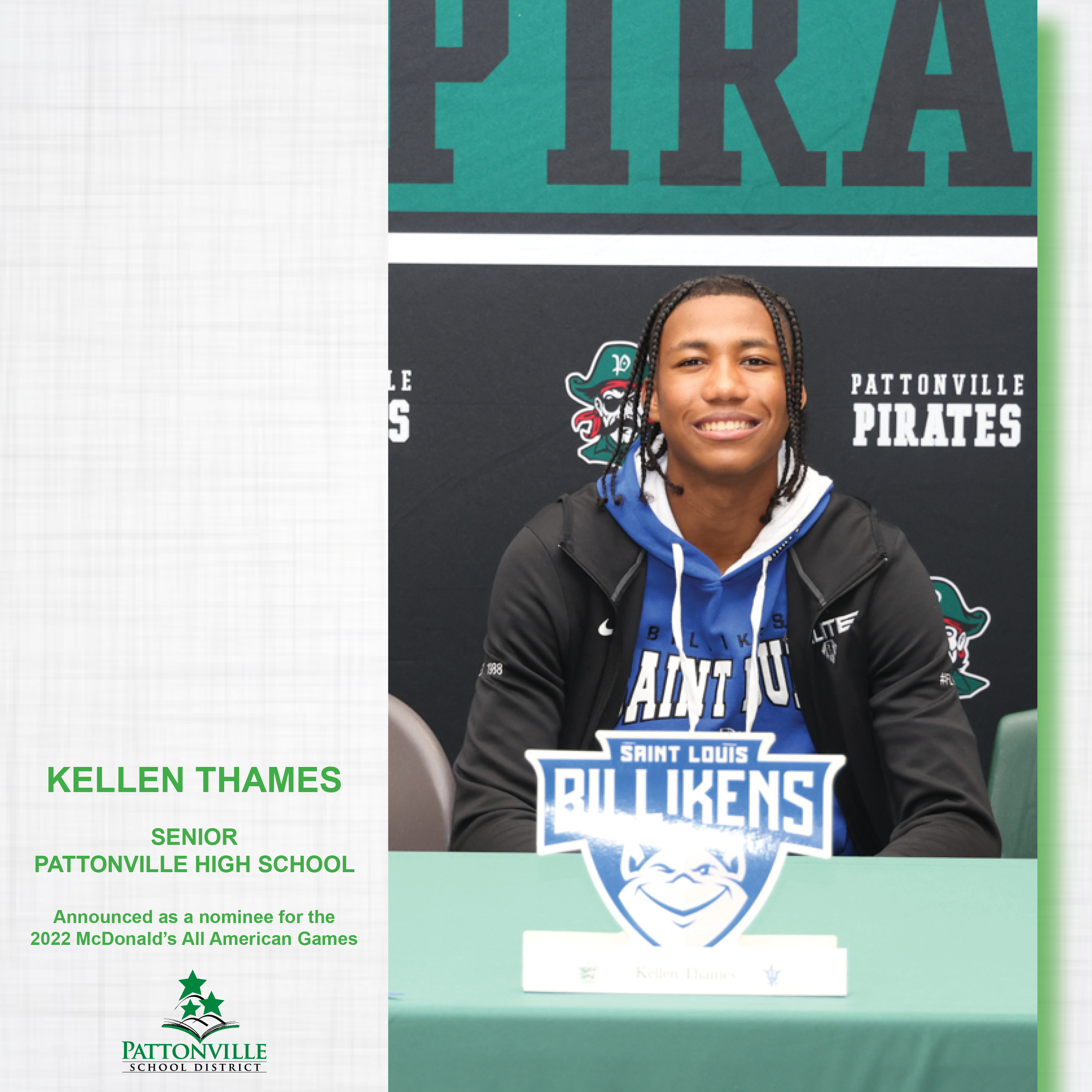 Pattonville High School senior Kellen Thames was announced as a nominee for the 2022 McDonald's All American Games in Chicago. The annual event is expected to return to the court in 2022 following a two-year absence due to the pandemic. The 45th anniversary of the game will be played at Wintrust Arena in Chicago on March 29.
Thames, who signed to play basketball with Saint Louis University, is averaging 22.6 points per game this season for the Pirates, along with being an area leader in assists (3.60), rebounds (7.80) and steals (3.20). Pattonville is currently 8-8 on the season which includes a win over Rock Bridge in the Norm Stewart Classic that was broadcast on ESPN3. 
Nearly 800 players were nominated by either a high school coach, athletic director, principal or member of the McDonald's All American Games Selection Committee. This year's nominees represent 41 states and the District of Columbia. Thames was one of 13 boys nominated from Missouri. A complete list of 2022 McDonald's All American Games Nominees is available at mcdaag.com.
The top 24 girls and 24 boys selected to play in the 2022 McDonald's All American Games will be revealed Tuesday, Jan. 25, on ESPN's "NBA Today" between 2 to 3 p.m. Fans can then tune in to the McDonald's All American Girls Game on Tuesday, March 29, at 5:30 p.m. on ESPN2 and the Boys Game immediately following on ESPN at 8 p.m.
Pattonville's next game is against Ladue for third place in the Washington Mid-Winter Tournament on Friday.