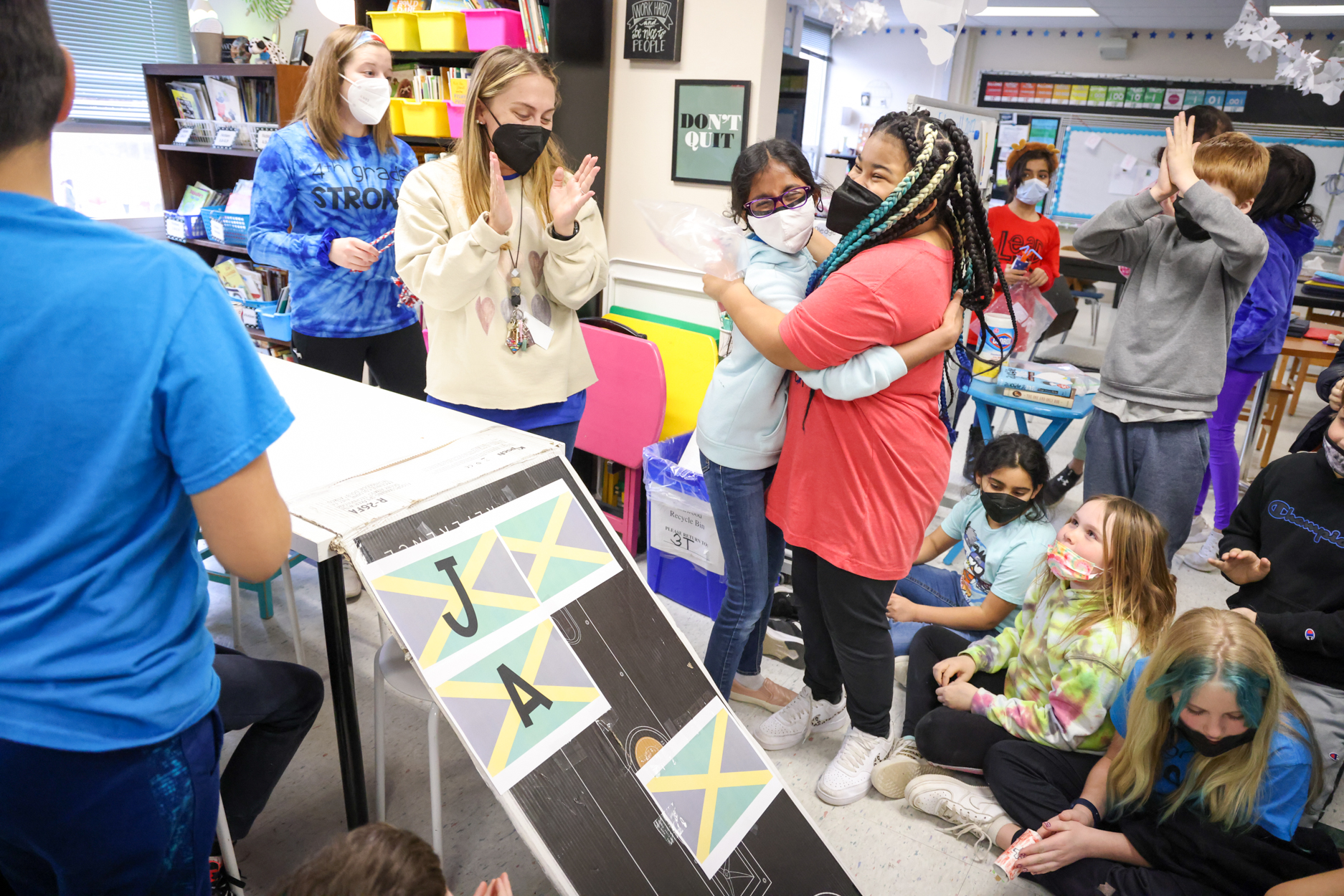 The Winter Olympics are held every four years, and every fourth grader at Parkwood Elementary was challenged to build the fastest bobsled using only the materials provided to them during its Fourth Grade Strong activity for February. Poojita Chalamalasetti and Amelia MacLean represented Belize and won the gold medal after a grade-level competition.
"We only had seven minutes to plan our design and then worked for 10 minutes putting it together," Chalamalasetti said. "We came up with an idea to put straws on the bottom of a toilet paper roll and taped it all together and then we put a little character on top to be the driver and named him Bob."
Mr. Robert Sled (or Bob for short) won the knockout tournament challenge.
The STEM activity was part of an Olympics unit the fourth grade teachers are working on with the students.
"We've been reading articles about the Olympics and they researched the different sports being played," teacher Audrey Masek said. "They learned about different countries and had to work together to build their bobsled in one day and then we raced them in the afternoon."
Chalamalasetti and MacLean nervously watched their bobsled race down the track during each round while hugging each other tightly.
"We believed in Belize," MacLean said. "It was so exciting to watch Bob win the whole thing."
Fourth grade teachers are Kristen Buescher, Masek, Lindsey Purviance and Greg Stoltz.