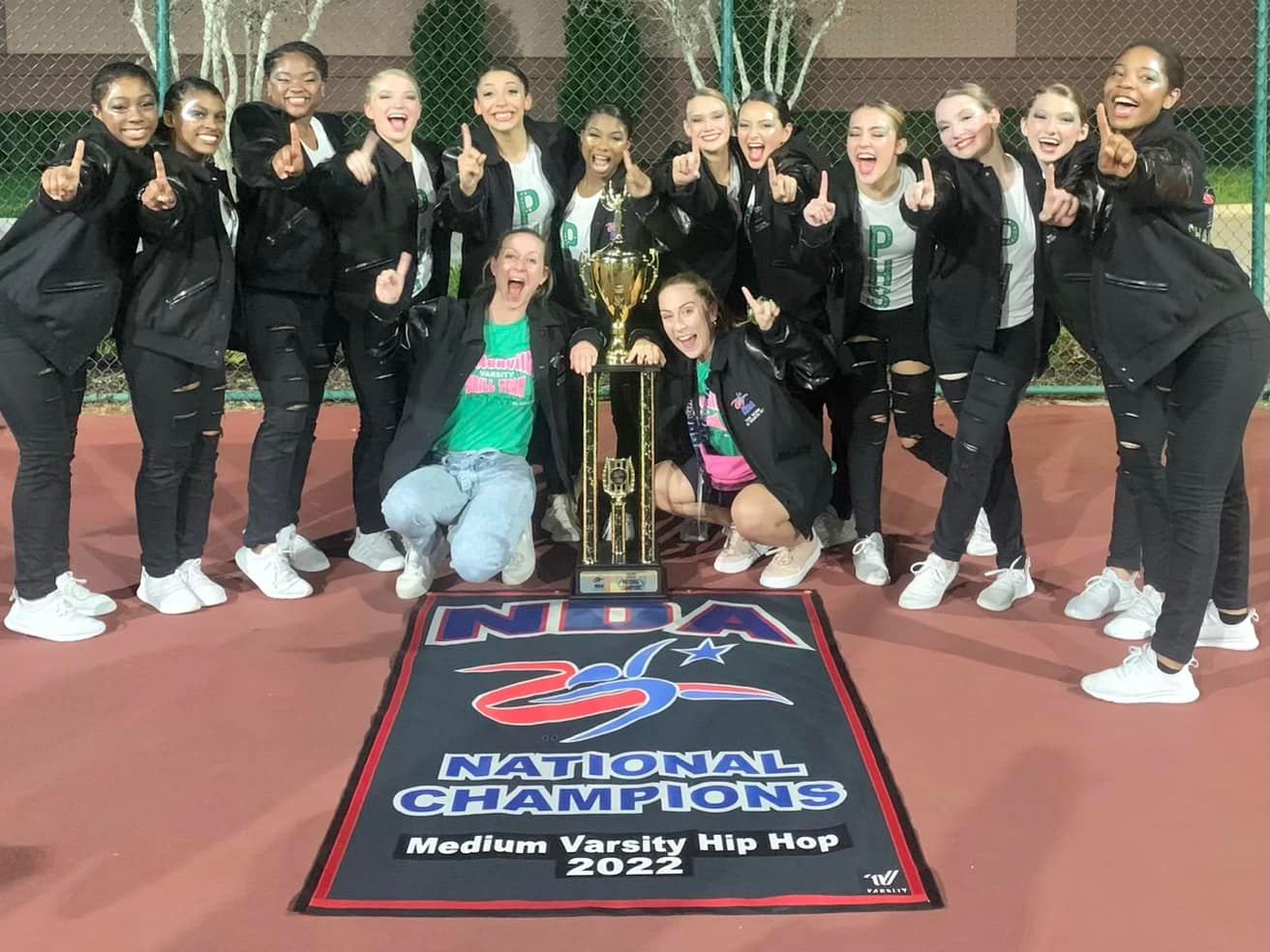 NATIONAL CHAMPIONS - Medium Varsity Hip Hop

The Pattonville High School varsity drill team was named the top dance team in the country at the NDA National Championship in Orlando, Florida. This is the fifth time in program history the team has won a national championship (most in Missouri) and the first since 2000.
And they weren't done yet! The team continued their run at Nationals on Sunday when they competed in the finals of the Small Varsity Pom category. They earned 23rd place in that event.  

Members of the varsity drill team are Kaycee Carman, Nicole Cobbs, Kaylee Cofer, Reilly Edmonds, Riley Johnston, Camryn Peebles, Zaria Purvey, India Reed, Katie Ridings, Laura Rockwell, Isabelle Tucker and Kamauri Younge. The team is coached by Kristin Riggs, assistant coach Lindsey Schaefer and with the help of Katie Funderburk, Grace Burgos and Kate Greenwell.