Each month during the school year, the Pattonville Board of Education honors students, staff and volunteers who have gained recognition outside of the district. Students and staff from Drummond Elementary School, Rose Acres Elementary School, Remington Traditional School and Pattonville High School were recognized in March.
Districtwide
Nationally board certified teachers
Three teachers from Pattonville earned certification as a National Board Certified Teacher. Drummond Elementary School second grade teacher Ashley Burd and first grade teacher Amber Wilson each earned certification in Generalist/Early Childhood and Remington Traditional School English learner specialist Michele Hill achieved certification in English as a New Language/Early and Middle Childhood Path 2. NBCT is considered the gold standard in teacher certification and is designed to develop, retain and recognize accomplished teachers and to generate ongoing improvement in schools nationwide. Certification is awarded by the National Board for Professional Teaching Standards, and NBCTs can keep their certification active by completing a Maintenance of Certification every five years.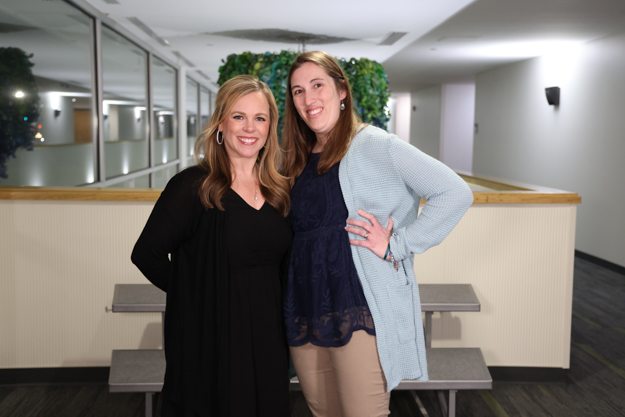 Drummond Elementary School teachers Ashley Burd, left, and Amber Wilson are among the Pattonville teachers who recently earned National Board Certification. 
Rose Acres Elementary School 
Maryland Heights Volunteer of the Year
Tracey Robinson, a teacher in the Program for Exceptionally Gifted Students (PEGS) at Rose Acres Elementary School, was selected as the Maryland Heights Community Volunteer of the Year. The award recognizes individuals that go the extra mile serving others. She was chosen for organizing a Trash Bash group on Nextdoor, coordinating with volunteers to clean up areas around the community. Robinson was also recognized for creating service-driven projects for students and community service opportunities which allows residents to use their time and talent to give back to Maryland Heights.
Remington Traditional School
St. Louis County Youth Council
Remington eighth grader Sophie Chapman was selected to serve on the St. Louis County Youth Council, an advisory board made up of 15 members, aged 14 to 22. The youth council is charged with advising county agencies and the county executive's office on issues affecting youth, from increasing voter turnout to renovating county parks. The group meets eight times a year and submits an annual report to the County Council, as well as a special report due Feb. 15 on the panel's first six months of activity. 
Pattonville High School
Rosemary Zander Award
Pattonville senior Paul Davey was selected as a recipient of the Rosemary Zander Award sponsored by the Special School District (SSD). The award recognizes the success of students who receive services from SSD for their accomplishments in different areas, including academics, arts, athletics, employment and community service. 
St. Louis CITY Soccer club player
Pattonville junior  Miguel Perez was selected as a player on St. Louis CITY Soccer Club's roster for STL CITY 2, the club's development team that will participate in the MLS NEXT Pro League. The midfielder will participate in the inaugural MLS NEXT Pro season that kicks off in March 2022. Serving as a building block for the first team in Major League Soccer, STL CITY 2 will allow players to get familiar with CITY's style of play as they continue to develop their abilities and professional experience. Perez was previously named to the academy soccer program, a professional development program. STL CITY 2 is the next step after participating in the NEXT Academy. 
Art and Poetry Project
Pattonville junior Anthony Cruz and senior Analiese Smith had artwork chosen for the 2022 Art and Poetry Project by the Gateway Writing Project. Postcards of their work, which include poems on the back, have been sent to area schools to help inspire students to write poetry. The poems and art will be published in a book in celebration of National Poetry Month in April. 
High school teapot exhibit
The following students at Pattonville High School submitted ceramic teapots that were selected for exhibit in the High School Teapot Exhibit: Macy Hanford, Leliyan Hughes, Jamie Newell, Valent Orta and Katie Pina. Their work will be on display in the Spiritas Gallery at Ladue Horton Watkins High School. The exhibit will run through March 25 and is presented in conjunction with Reflection Tea: 18th Biennial Teapot Exhibition at Craft Alliance Center of Art and Design. Scott Fader teaches ceramics at the high school.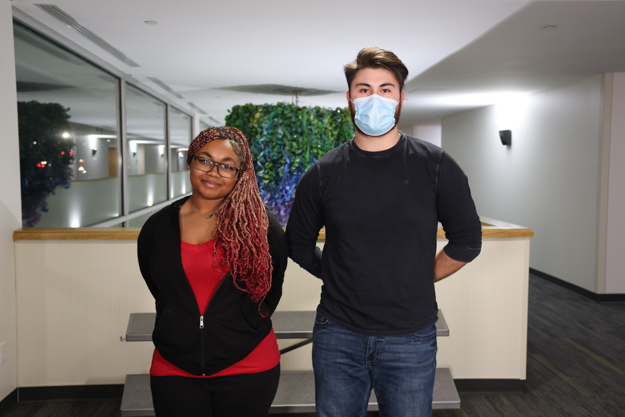 Pattonville High School students Leliyan Hughes, left, and Valent Orta has their teapots chosen for exhibition. 
National cheerleading honors
After competing at the 2022 NCA High School Nationals in Dallas, Texas, Pattonville's varsity cheerleading team placed fourth in the Intermediate Coed Varsity Game Performance division and won the Best Use of Jumps award. Members of the varsity cheerleading team are Alliah Allen, Bianca Appleton, Ian Bailey, Taniyah Brown, Caraline Guetschow, Isabelle Hatfield, Tate Holt, Clare Ridings, Selena Riede, Riesen Riley, Lauren Turner and Amaya Washington. The team is coached by Kalli Hunt, Kevin Gostling and Amy Tran.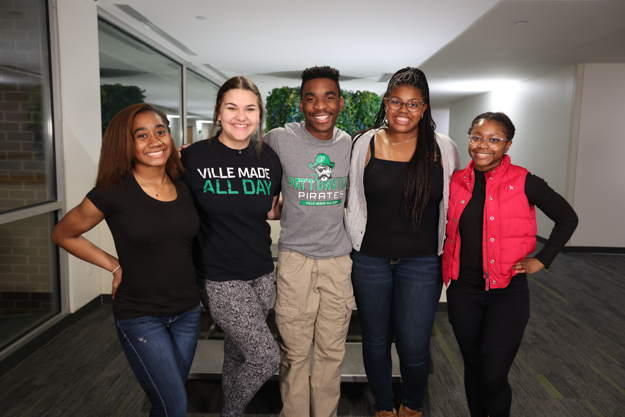 Pattonville cheerleaders earning national recognition include, from left, Riesen Riley, Bianca Appleton, Ian Bailey, Tate Holt and Amaya Washington.
State swimming honors
Pattonville freshman Emma Eiswirth placed 15th in the 100-yard breaststroke at the state championships. During preliminaries, she finished with a time of 1:10:38, breaking the school record set in the 1999-2000 season. The previous record holder is Anna Braswell, who coaches the swimmers, along with Ashley Haar.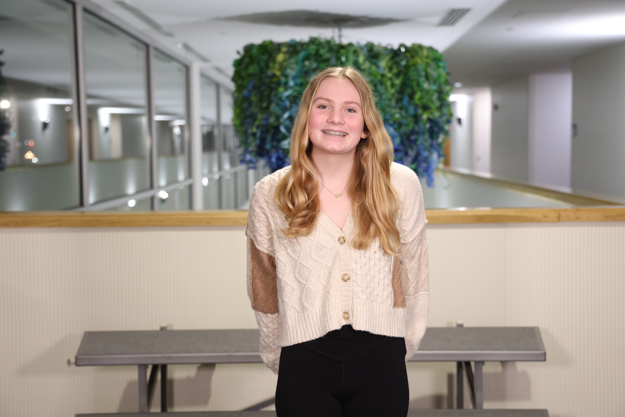 Pattonville freshman Emma Eiswirth broke a school record while earning a 15th place finish at the state championships.
Emerson Excellence in Teaching Awards
Eleanor Taylor, a Pattonville High School English learner teacher, was selected as a recipient of the 2021 Emerson Excellence in Teaching Award. The annual program recognizes St. Louis area educators for their accomplishments and dedication to their students and the teaching profession. Emerson recognized the 85 honorees in a commemorative advertisement that appeared in the Sunday edition of the St. Louis Post-Dispatch in November. Last spring, Taylor was named Pattonville's Teacher of the Year. She became one of 35 Regional Teachers of the Year in Missouri, and the Missouri Department of Elementary and Secondary Education later announced that she was one of seven finalists for the 2022 Missouri Teacher of the Year.